Wedding bands hold a special place in the heart of Andronyk Studio.
Discover gender-neutral, textured bands that are both distinctive and comfortable, carefully sculpted to perfection, with a subtle nod to scifi. From the initial search for your ideal ring to the moment you exchange your vows, Andronyk Studio accompanies you through every step of the journey, ensuring a seamless and meaningful experience.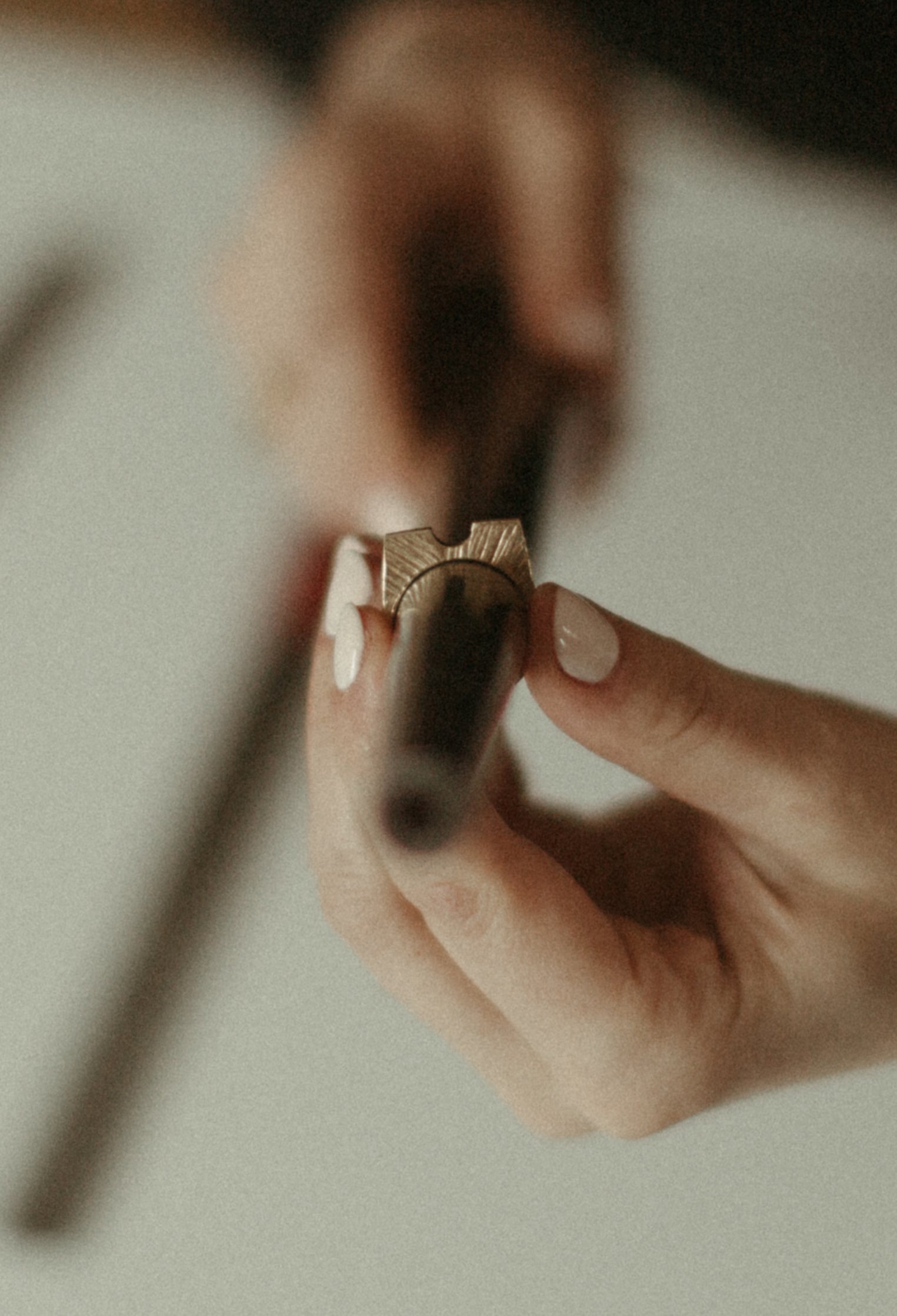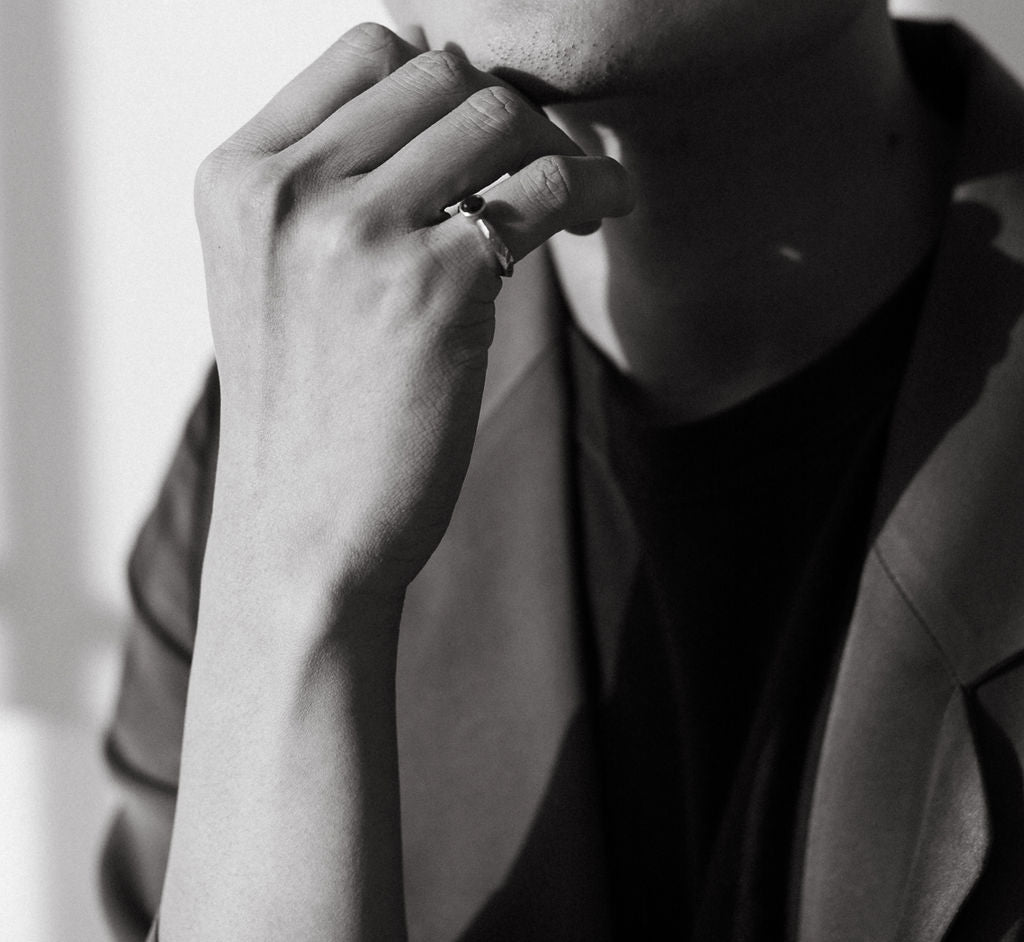 About
Your personal guide
Struggling to decide on a ring style or unsure about your ring size?
Rest assured, I'm here to assist you. With over a decade of experience in guiding visionaries and dreamers to discover their ideal rings, I'm eager to assist you in finding your perfect match.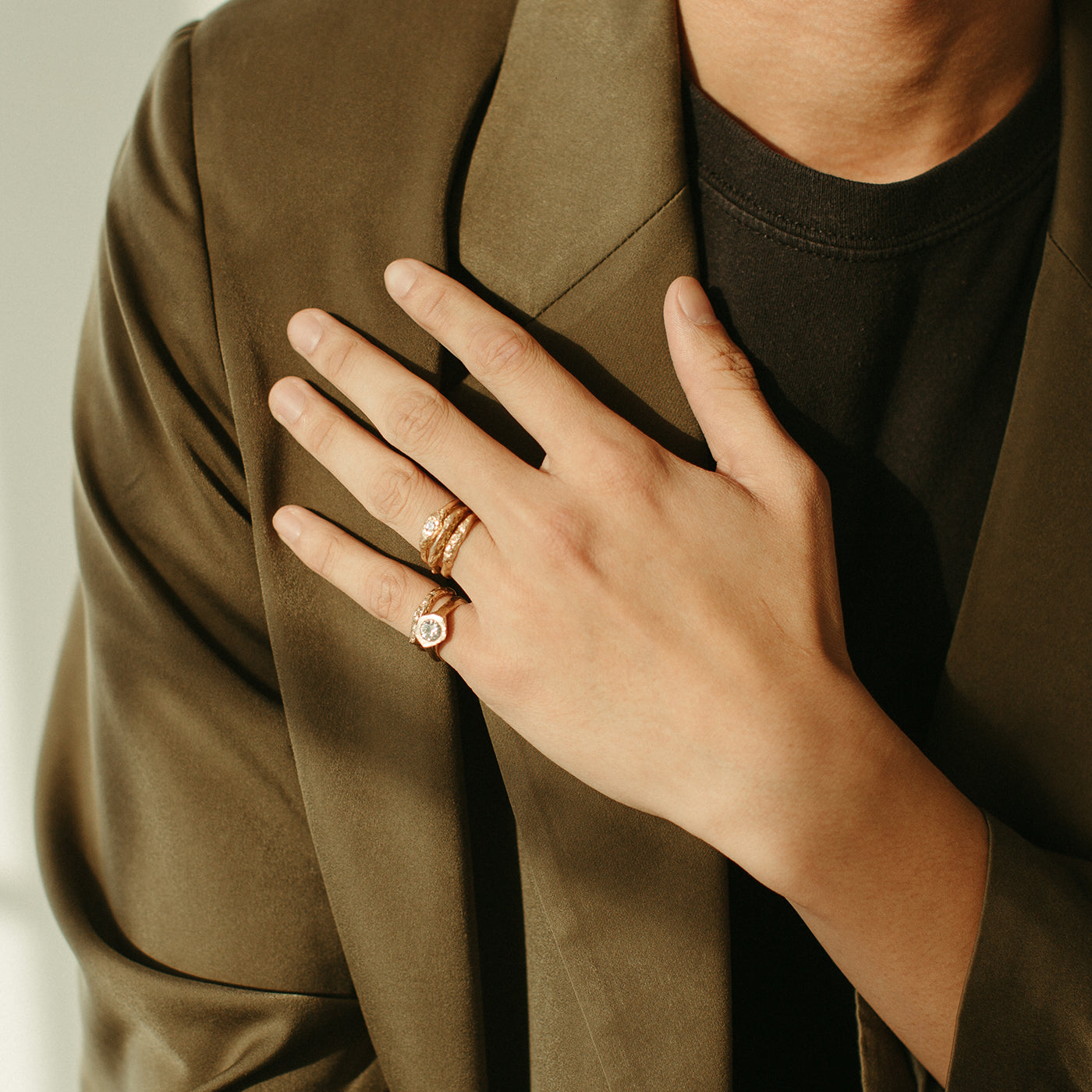 ETHOS
Explore Andronyk Studio's ethos, emphasizing inclusivity in gender and ring sizes, charitable donations, and our mission to create jewelry that genuinely connects with you.
Learn more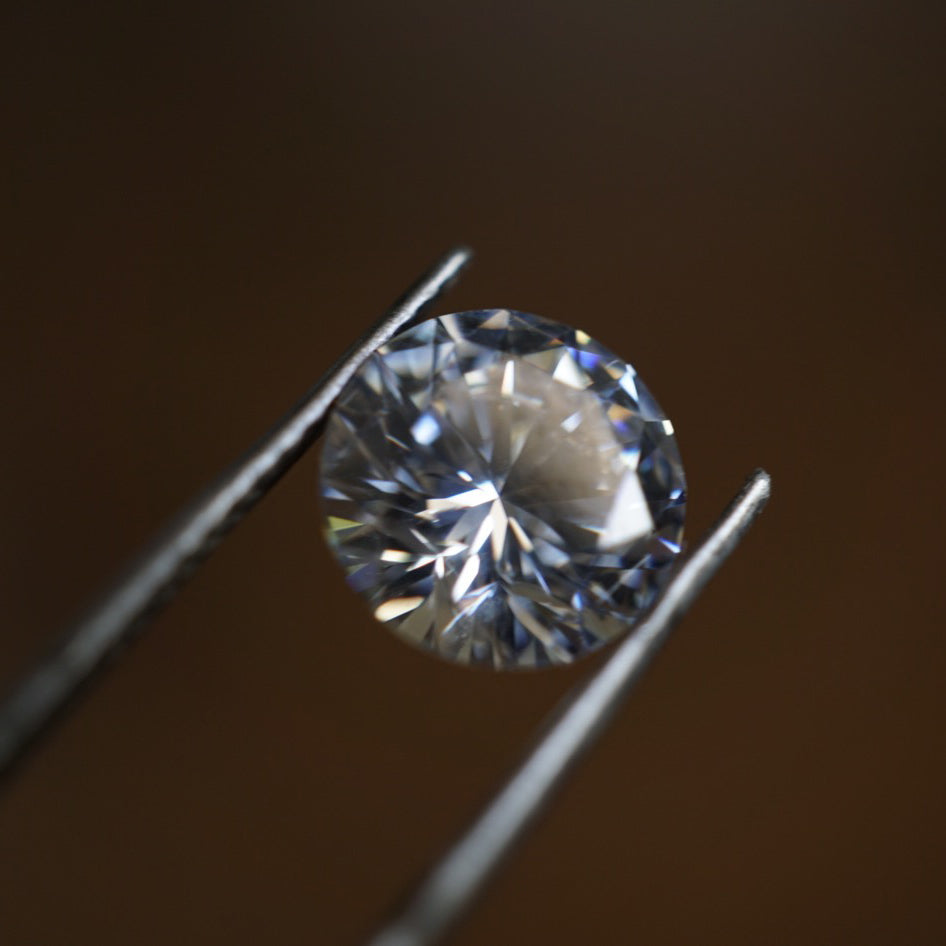 Material Sourcing
Andronyk Studio upholds a commitment to utilizing high-quality materials that are responsibly sourced. Transparency in sourcing plays a pivotal role in the studio's work, emphasizing the importance of tracing the origins and processes behind these materials.
Learn more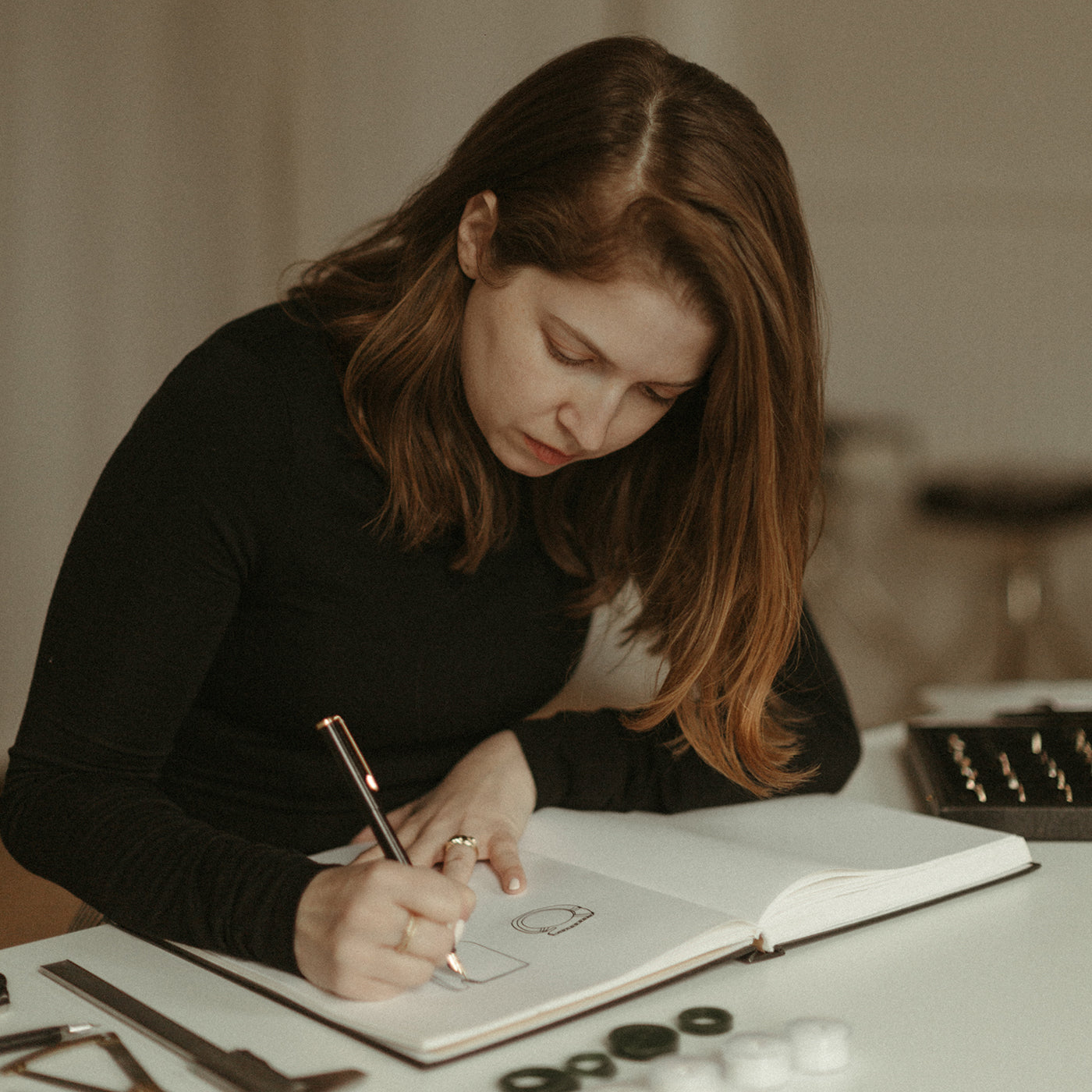 Make an appointment
Have something special in mind?
I'm happy to offer virtual consultations where we can discuss options and styles from the comfort of your home.
Book your appointment