Where does your jewelry come from?
A promise
Andronyk Studio is committed to studio, technical, and sourcing practices that minimize environmental and human impact in the jewelry supply chain.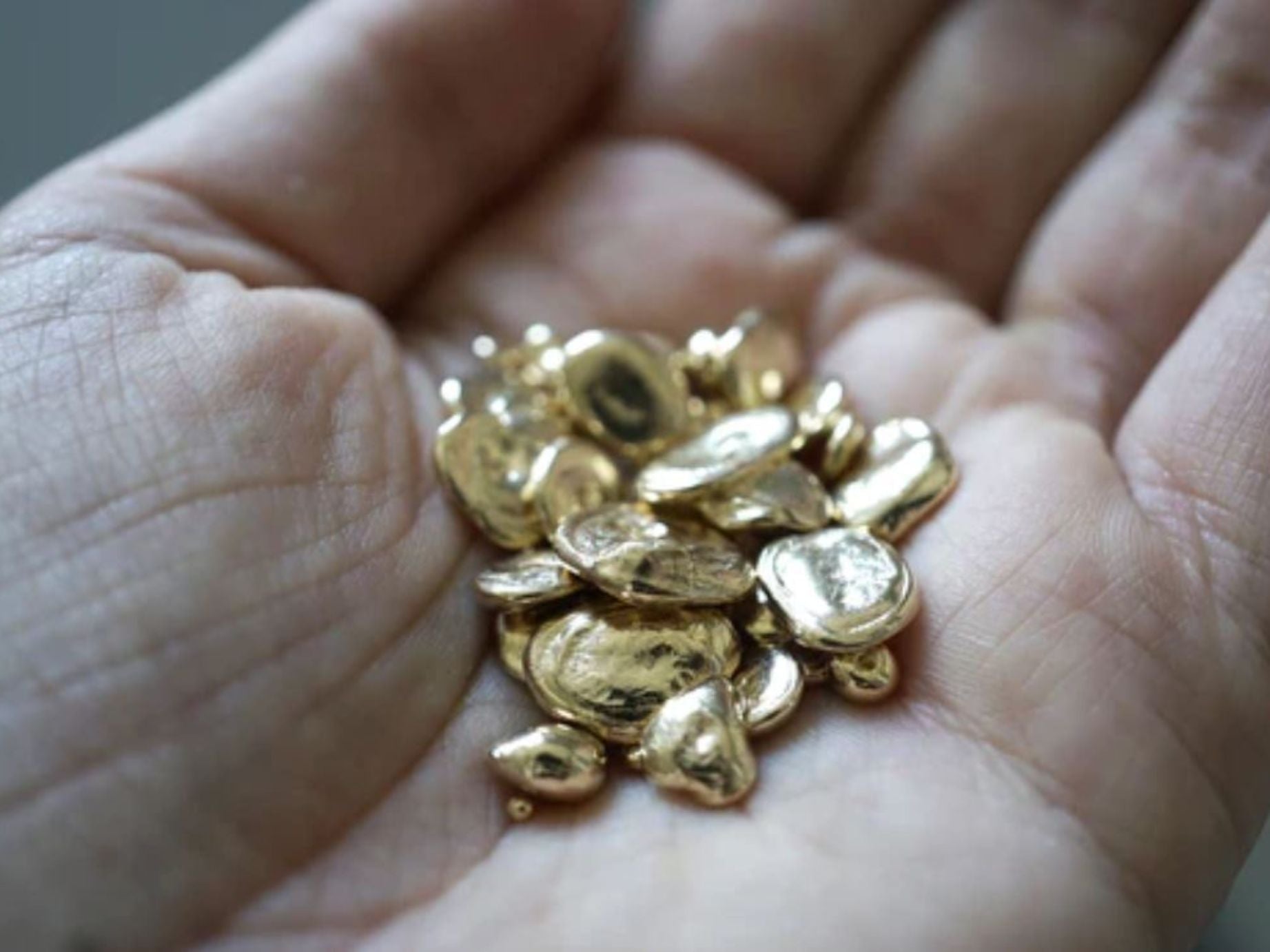 GOLD
Andronyk Studio uses 100% SCS Certified recycled gold, and is a Fairmined Licensed Brand. In-studio scrap gold, filings, and little bits are also refined and recycled.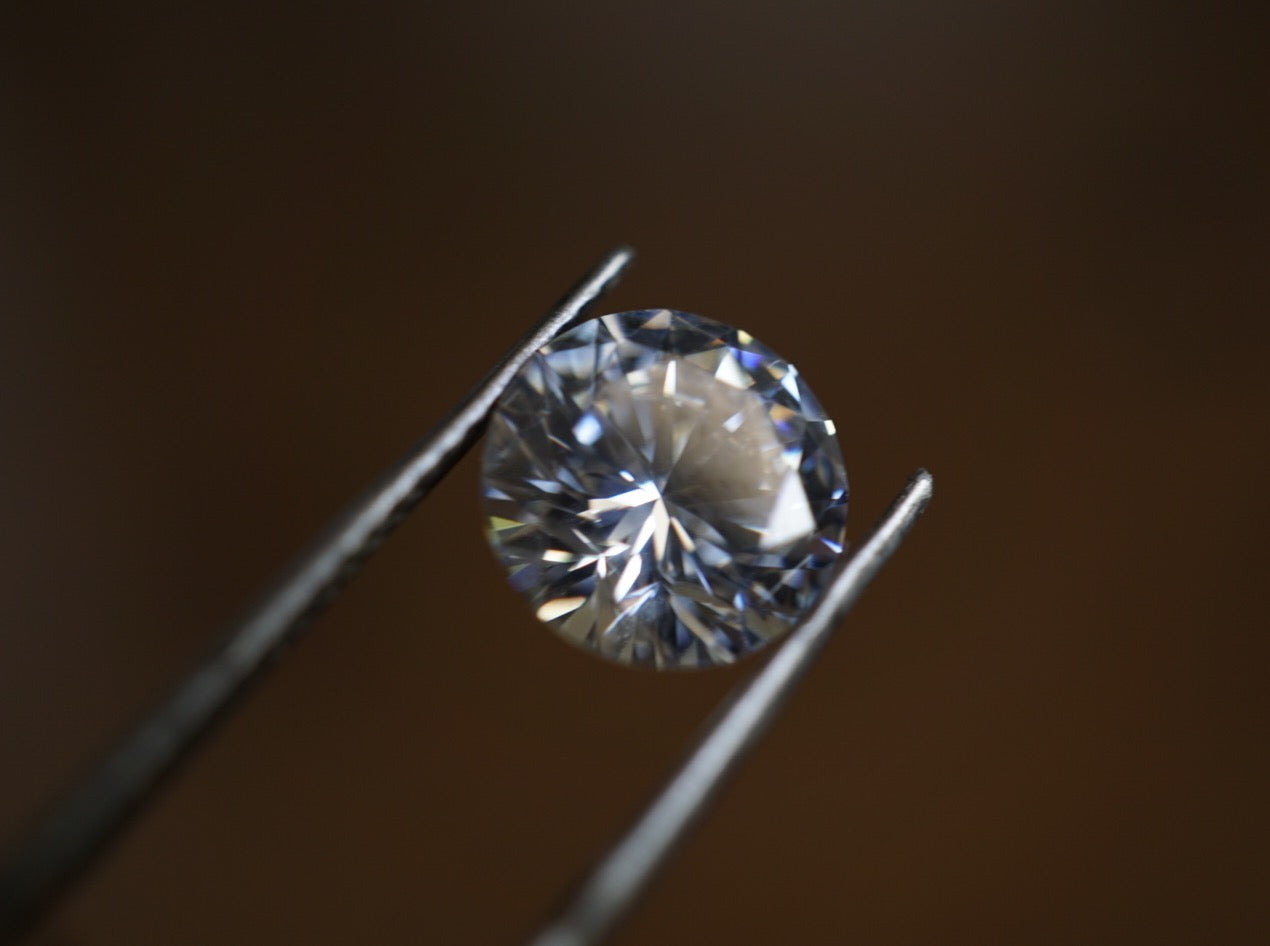 Gemstones
All gemstones are transparently sourced. Andronyk Studio discloses known or unknown origin, lab-created or natural, and has a classification system for gemstones within the studio.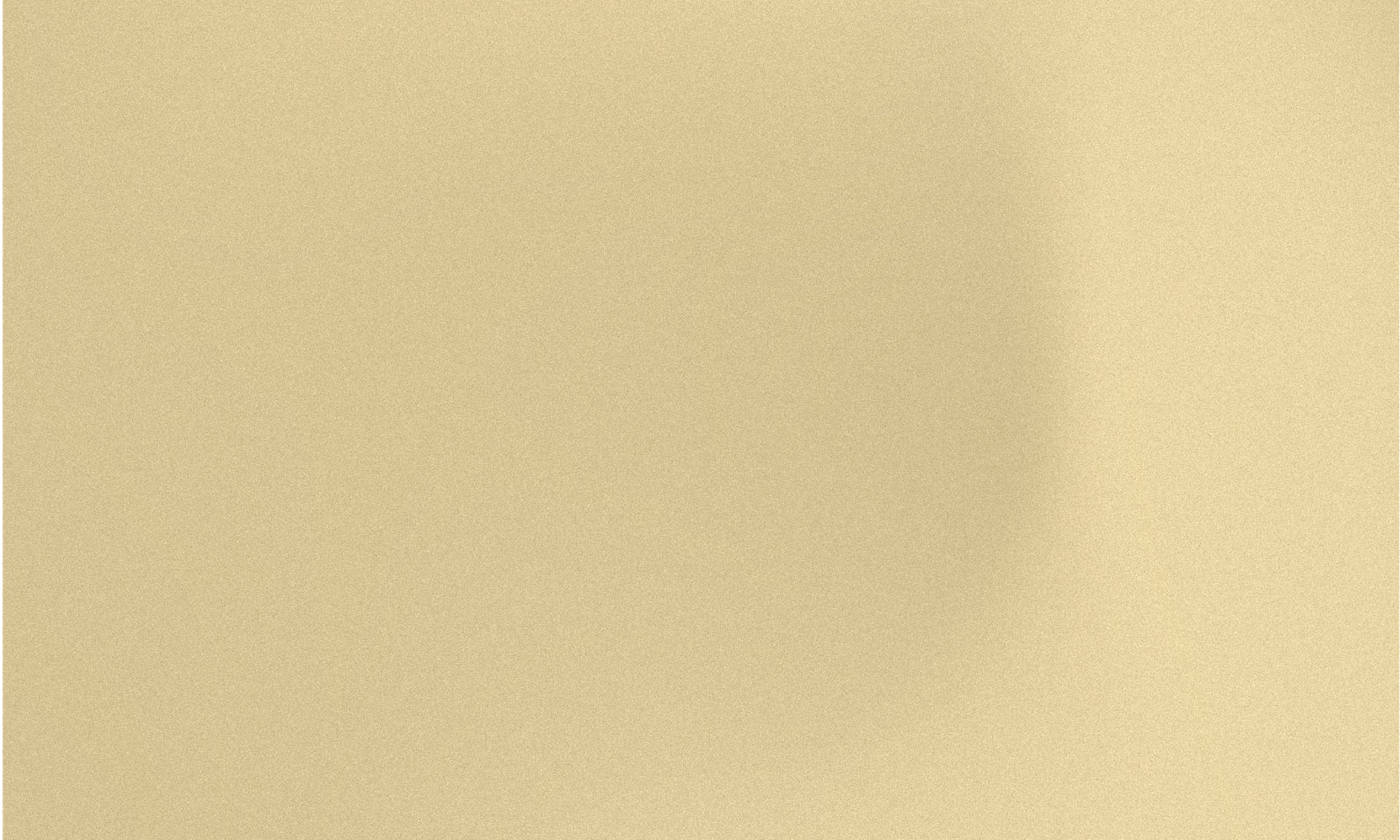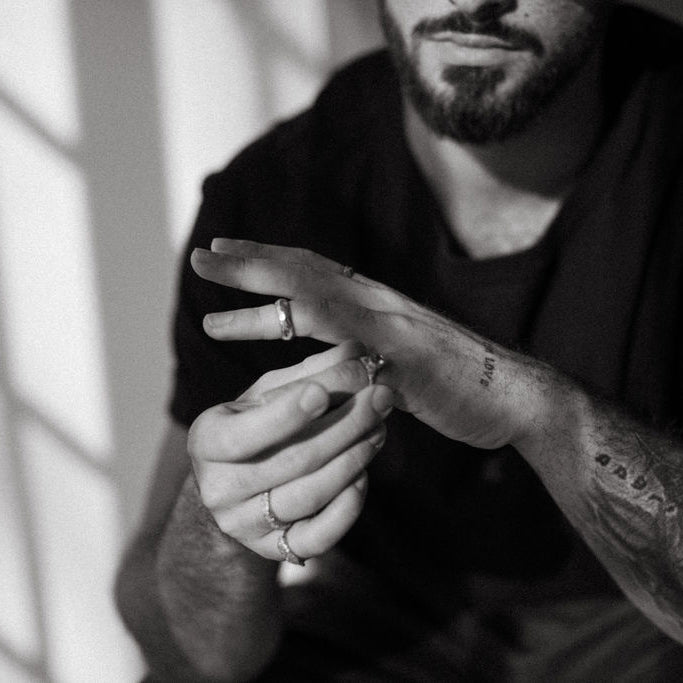 About the gold
GOLD
I use Third-Party certified SCS 100% recycled gold in the majority of my work. This gold is recovered from electronic waste, scrap jewelry, and bench sweeps.
Also, as a Fairmined Licensed brand, I am able to use Fairmined gold in my work. Fairmined Gold is gold that has been mined by artisanal and small-scale mines and is entirely traceable from those mines to my workbench.
These mines must strictly adhere to intensive guidelines to ensure a positive social impact on mining communities, high environmental standards, gender equality, as well as labor regulation and safety for the workers. In a nutshell, Fairmined Gold is ethical gold, straight from the source.
All Fairmined pieces are marked with the Fairmined logo.
about the gemstones
Gemstones
I'm committed to transparency in material sourcing, and a large part of that is sourcing gemstones.
My classification system for stones:
Fully Traceable: The gemstone can be traced to the country and mine of origin. Miners are paid fairly, and the country of origin has human and environmental regulatory practices.
Known Country of Origin: The gemstone is sourced from a reputable industry supplier who has disclosed the country of origin.
Lab Created: The gemstone is a man-made creation from a lab. When sourcing lab stones, suppliers who use green energy are prioritized.
Archival: The gemstone is from our personal collection. Through the years, I've collected gems, when known origin was less of a standard. I will put these beautiful stones to good use since they are already mined, and fully disclose their unknown origin.
Any Questions?
I'd love to hear from you. Please fill out the form below and I'll get back to you within 48 hours.