exploring otherworldly terrain
Capturing Planetary Textures
The Discovery Collection draws inspiration from the stunning landscapes found on other planets, including mountainous terrains, gently sloping plateaus, and intricate rocky patterns. Each piece in this collection is crafted with great attention to detail to replicate the unique textures of planetary geological formations, encompassing the Moon, Mars, Jupiter, and our very own Earth.
The collection's design honors the remarkable features of these distant worlds, aiming to recreate their distinct and captivating textures in a tangible form. Whether it's the rugged beauty of lunar landscapes or the intriguing charm of Martian terrain, the Discovery Collection strives to bring a piece of the cosmos into our daily lives, enabling us to connect with the vastness of the universe through the beauty of its geological wonders.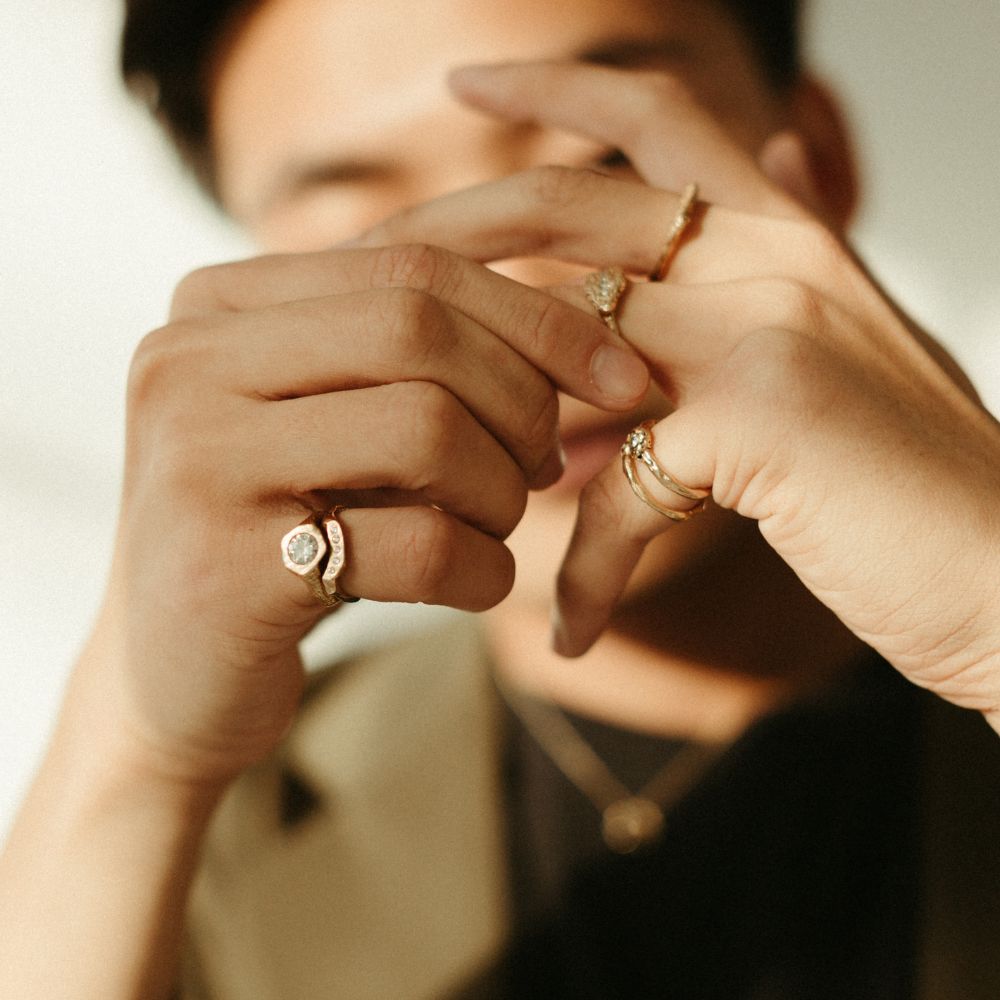 Find your ring Size
Dont know how to find your or your partner's ring size?
I'm here to help you along the way, and answer any questions you might have about fit and comfort.
Learn more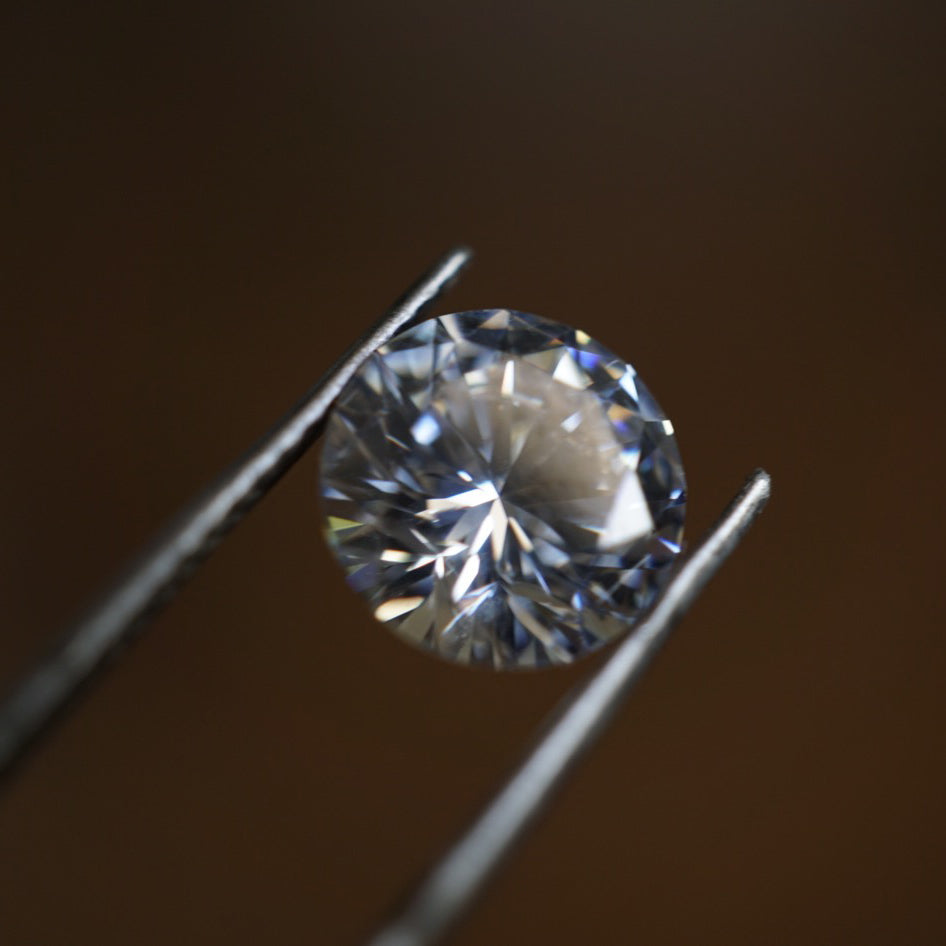 Material Sourcing
Andronyk Studio upholds a commitment to utilizing high-quality materials that are responsibly sourced. Transparency in sourcing plays a pivotal role in the studio's work, emphasizing the importance of tracing the origins and processes behind these materials.
Learn more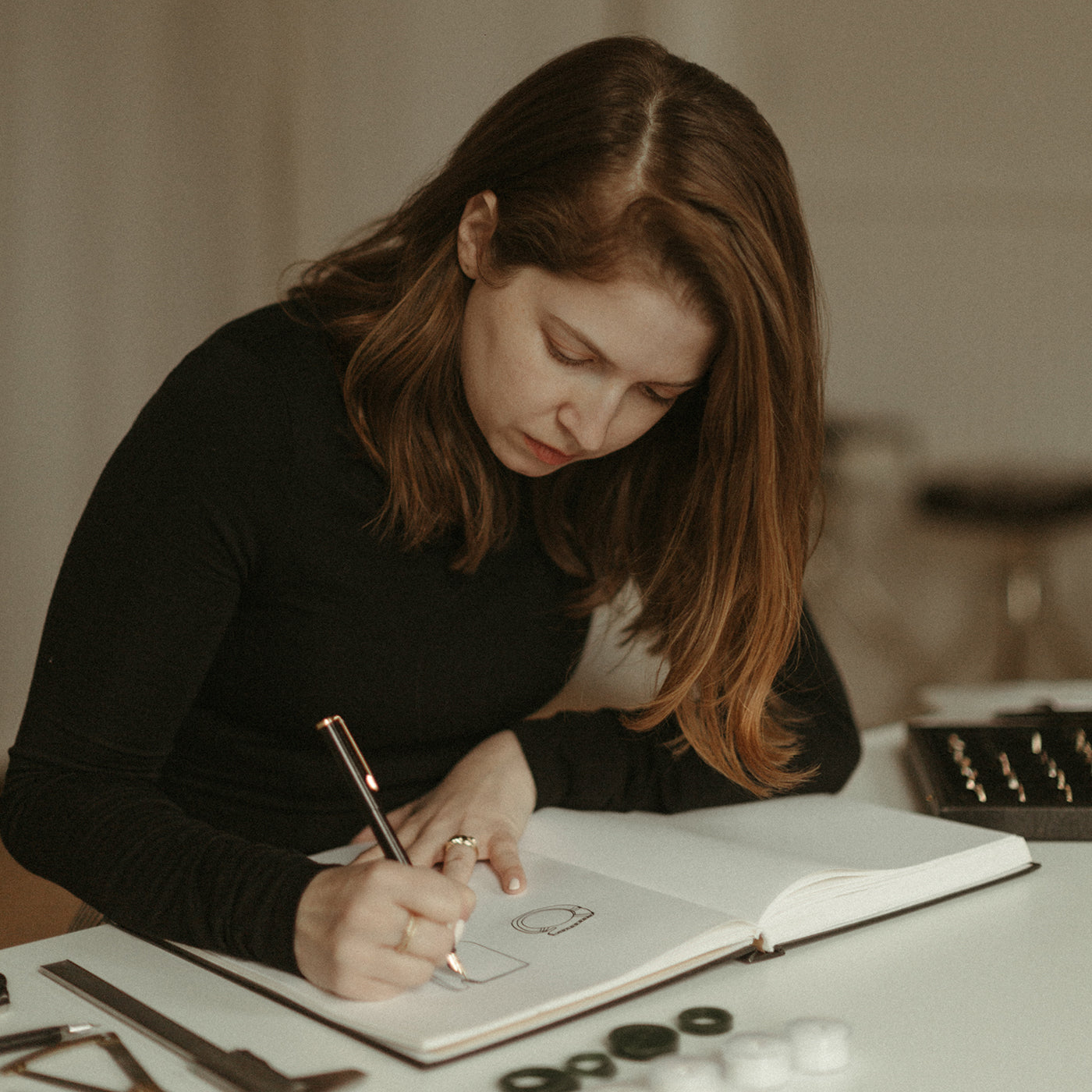 Make an appointment
Have something special in mind?
I'm happy to offer virtual consultations where we can discuss options and styles from the comfort of your home.
Book your appointment