Heading out on the road
Coming to a city near you
What better way to find your perfect piece of jewelry than to meet face-to-face!
Going on tour means we can meet in person, and I can really get to know you and what you're looking for, whether it's a milestone ring to celebrate yourself, a surprise ring for your partner, couple's rings, or maybe you just want to see the new goodies that I have that are ready to go home with you!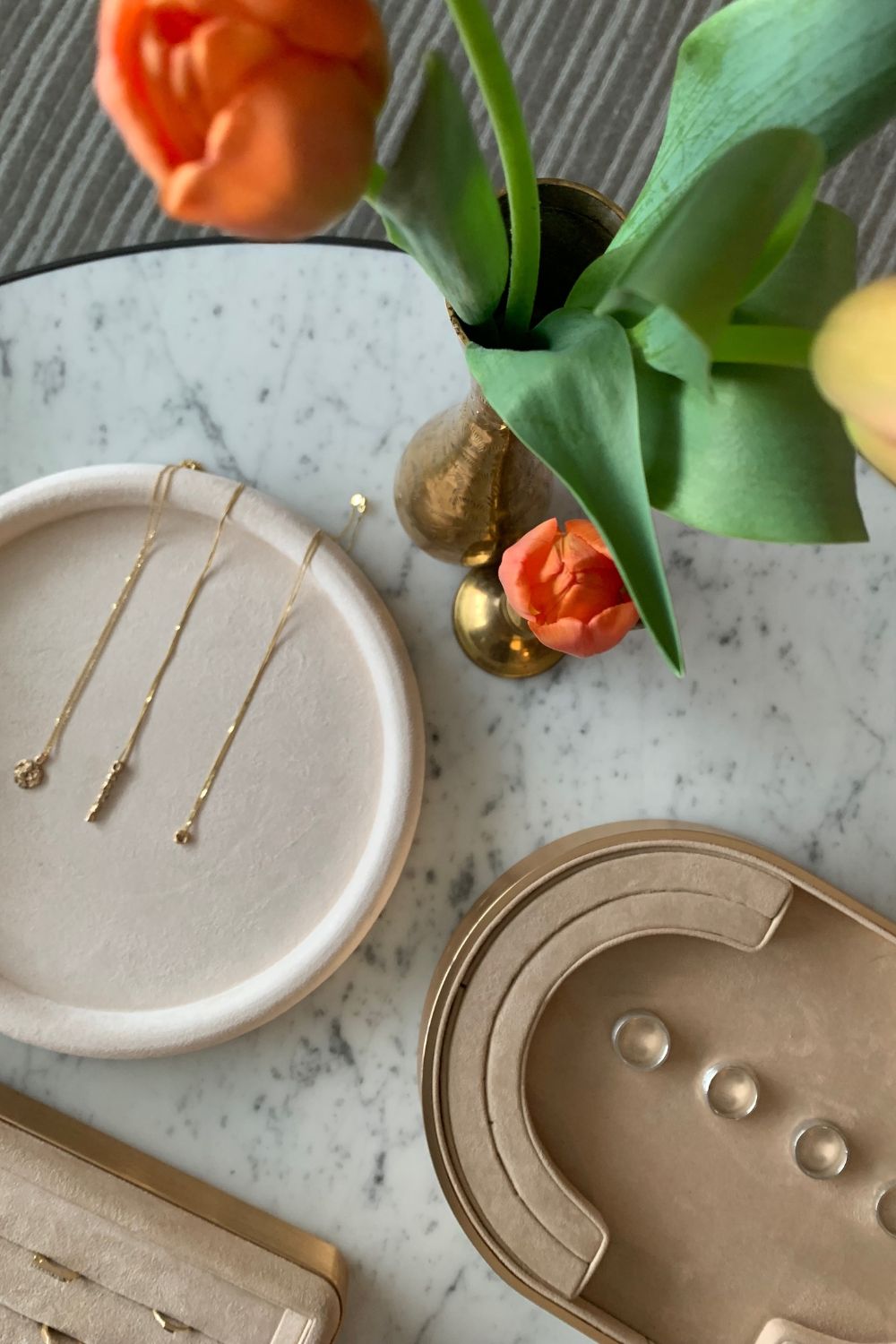 Why a tour?
Well, the very best way to buy a ring that you're going to love and cherish forever and ever is to try it out on your finger.
But until they work out transporter technology, me coming to you is the next best thing. So once a year, I venture off the very rural farm I call home and spend a week bringing all the love right to the people.
Beautiful venues. Yummy treats. And every single ring I make. I'd love to meet you and have you take a look at my pieces, all hand sculpted and made with responsible materials.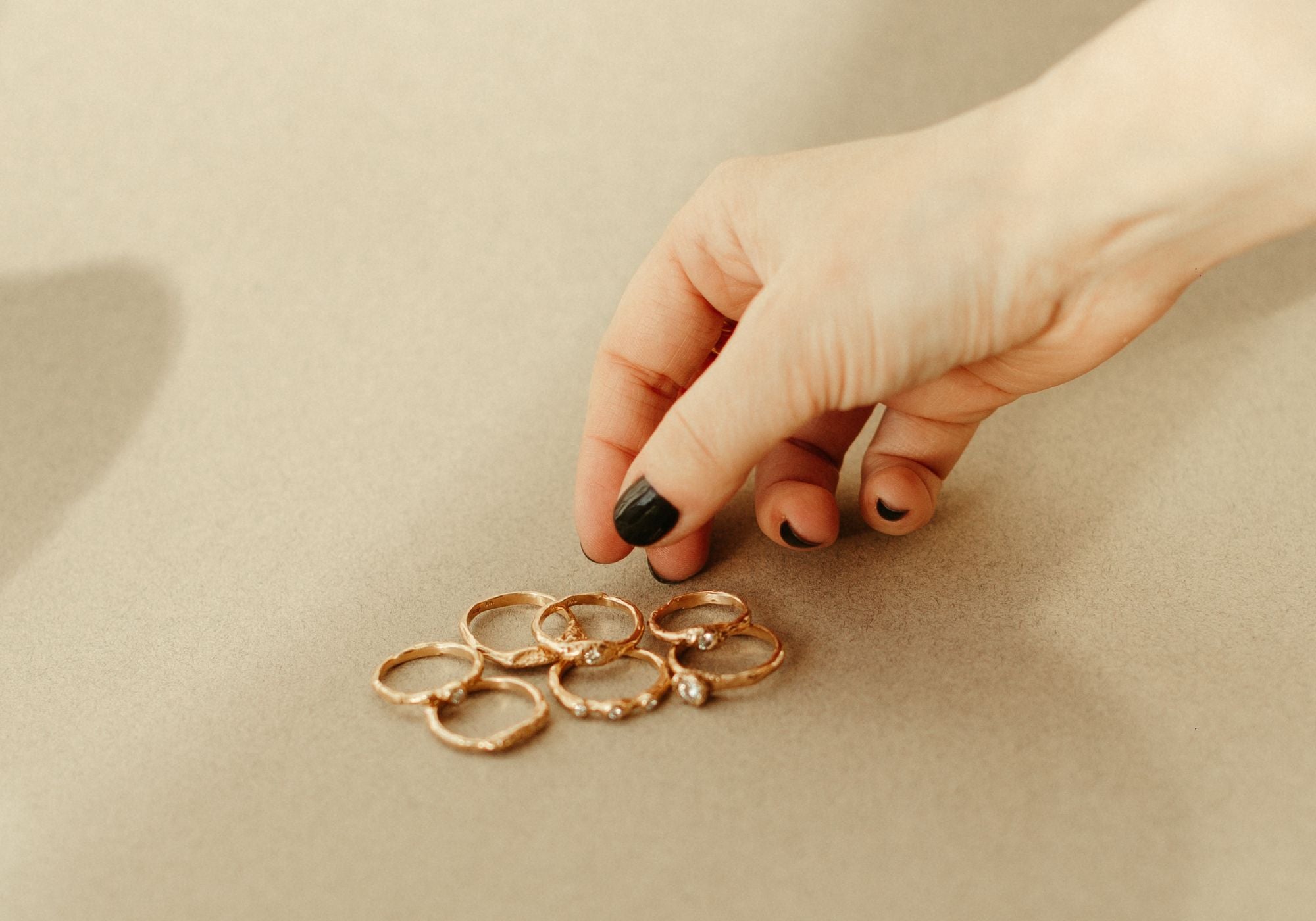 What can I expect?
A cozy and comfortable no-pressure setting, where we can discuss what you're looking for, and you can try pieces on to see what you like.
You can see all of my made-to-order pieces, as well as one-of-a-kind sculptural pieces that you can take home that very day! Sip some champagne while I size your fingers and enjoy the exclusive experience of discussing designs with your very own private jeweler. 
You'll be able to get a feel for the weight and comfort of each ring, as well as have the ring tailored just for you, and meet the artist and designer who is hand creating your very special piece.
Participating in the process will create lasting memories and a truly exceptional experience for your special occasion.
How it works
All the details
◾ We'll have 45 minutes in a luxurious, no-pressure and comfortable setting to chat, size fingers, drink champagne, and to discuss any questions at all that you may have. I will guide you through the entire process, making the experience exciting, stress-free, and completely special and unique to you.
◾ You get to see my newest collection FIRST, before anyone else and before it launches!
◾ A $500 deposit via Paypal is required to secure your appointment. This guarantees your spot and will be applied to your purchase. A Paypal link will be provided for you during the booking process.
Need help?
Frequently Asked Questions
Nope. That's what I'm here for. I bring all my tools and gadgets with me to ensure once your ring is made that it's an accurate ring size.
Great! We can discuss custom pieces when we meet up. When you book your appointment, you will have the opportunity to mention possible stone/ring styles you're interested in so I can bring examples with me to show you the possibilities.
Nope, I am programmed for all types of adornments. Rings, necklaces, earrings, whatever you can think of, I'd love to make it for you.
Your ring, either custom, customized, or made-to-order from my collections, will be hand made in 6-8 weeks from design finalization.
Absolutely! Each appointment can accommodate 2 people.
I will be masked during each appointment. Masks will be optional for guests, and all jewelry pieces will be sanitized between appointments.

If you have any other requests or considerations, I'm very happy to
accommodate your level of comfort and safety.
I'm currently not doing house calls while on tour, as I'll have everything set up and ready for visitors on appointment day with a prepared schedule. However, I'd love to chat with you on a virtual appointment, and inquire about my Signature Services here!
Your deposit is refundable until 2 weeks before your appointment. Since I am traveling from afar, deposits on last minute cancellations are non-refundable. Any unused deposits can be used toward any future purchase or service.
I would love to! Fill in the contact form below and let me know which city you're in, and let's talk.
Contact
Questions about the Tour? Want me to come to your city? Please fill out the form below and let's chat. I'll get back to you within 48 hours!