Peering into a Beautiful and Poignant Future
The Aeon Sequence
The Aeon Sequence represents an ongoing collection of rings distinguished by interconnected design elements that transition seamlessly from one piece to the next. This artistic flow, reminiscent of neural pathways, serves as a poignant symbol of human interconnectedness and the ever-evolving nature of our civilization with AI.
These rings are crafted with a commitment to ethical practices, utilizing Fairmined Gold and Canadian diamonds. The collection embodies the aspiration to uphold the values of progress, manifesting in improved methodologies and a more responsible sourcing model.
Each ring in this collection bears a unique alphanumeric designation, mirroring the tradition of naming celestial bodies. Additionally, each piece is accompanied by a distinct Digital Asset (NFT) with a one-of-a-kind artwork and data, delivered separately. This collection encapsulates both artistry and ethical consciousness, inviting exploration of its profound narrative.
Discover The Aeon Sequence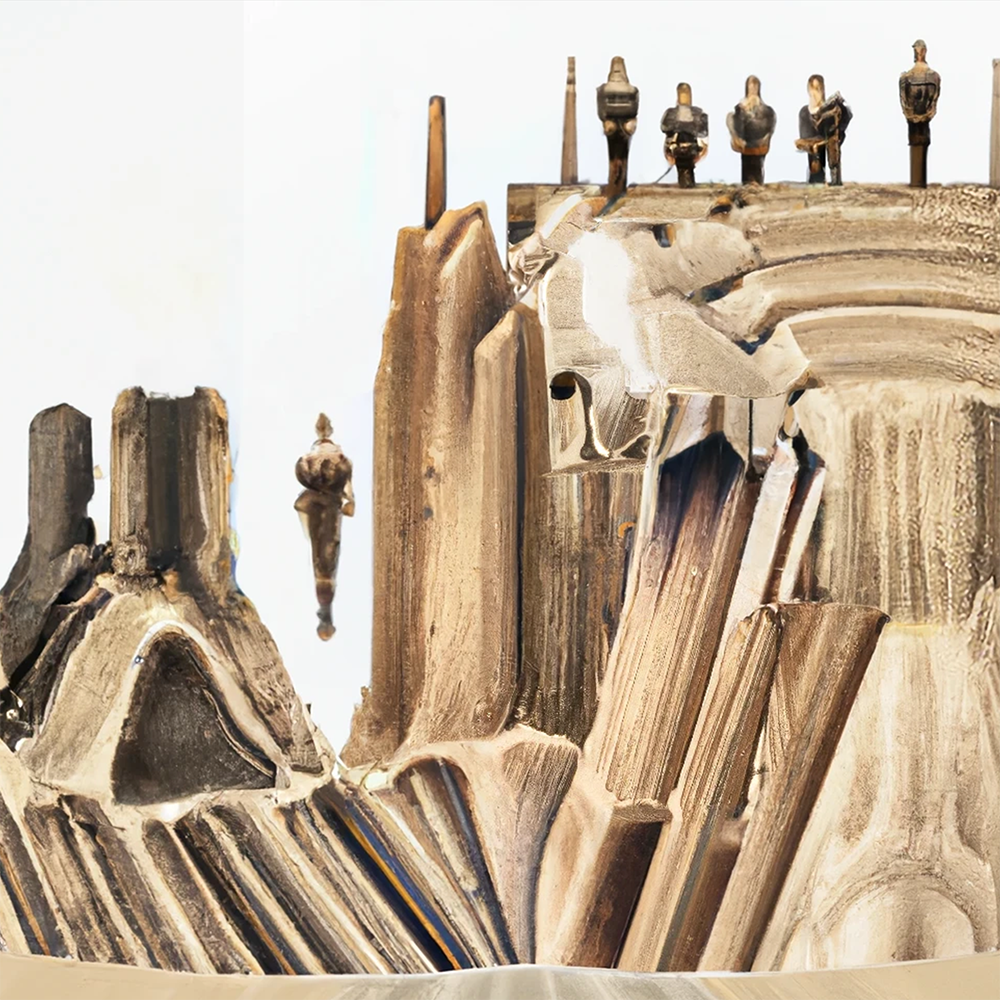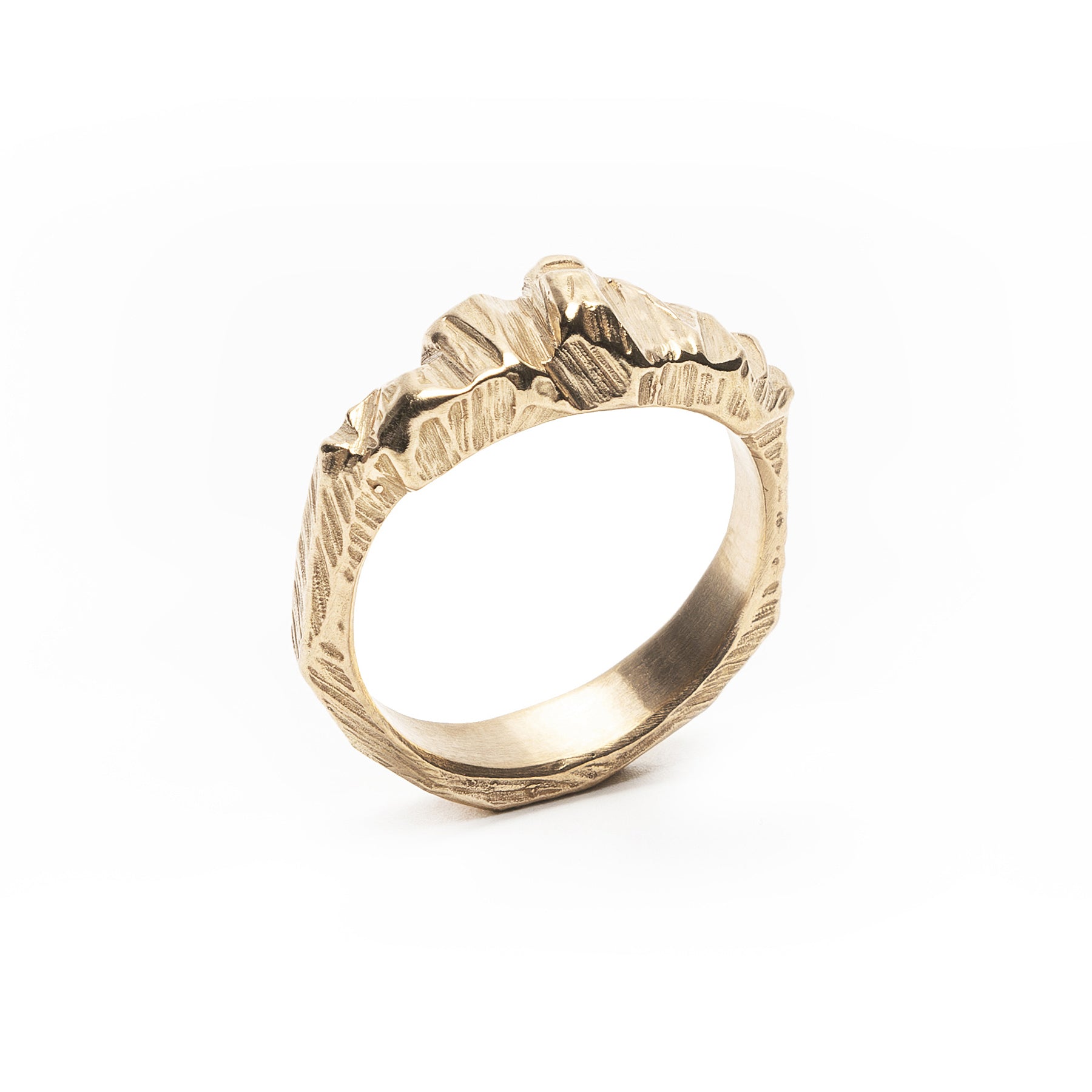 NFT
What is a Digital Asset?
A Digital Asset, or, NFT (Non-Fungible Token), is data that lives on a blockchain. It represents ownership of a specific digital or physical item. In your case, it's the digital counterpart to your physical piece of jewelry, serving as a proof of ownership, authenticity, and value.
Each piece from the Aeon Sequence comes with a Digital Asset.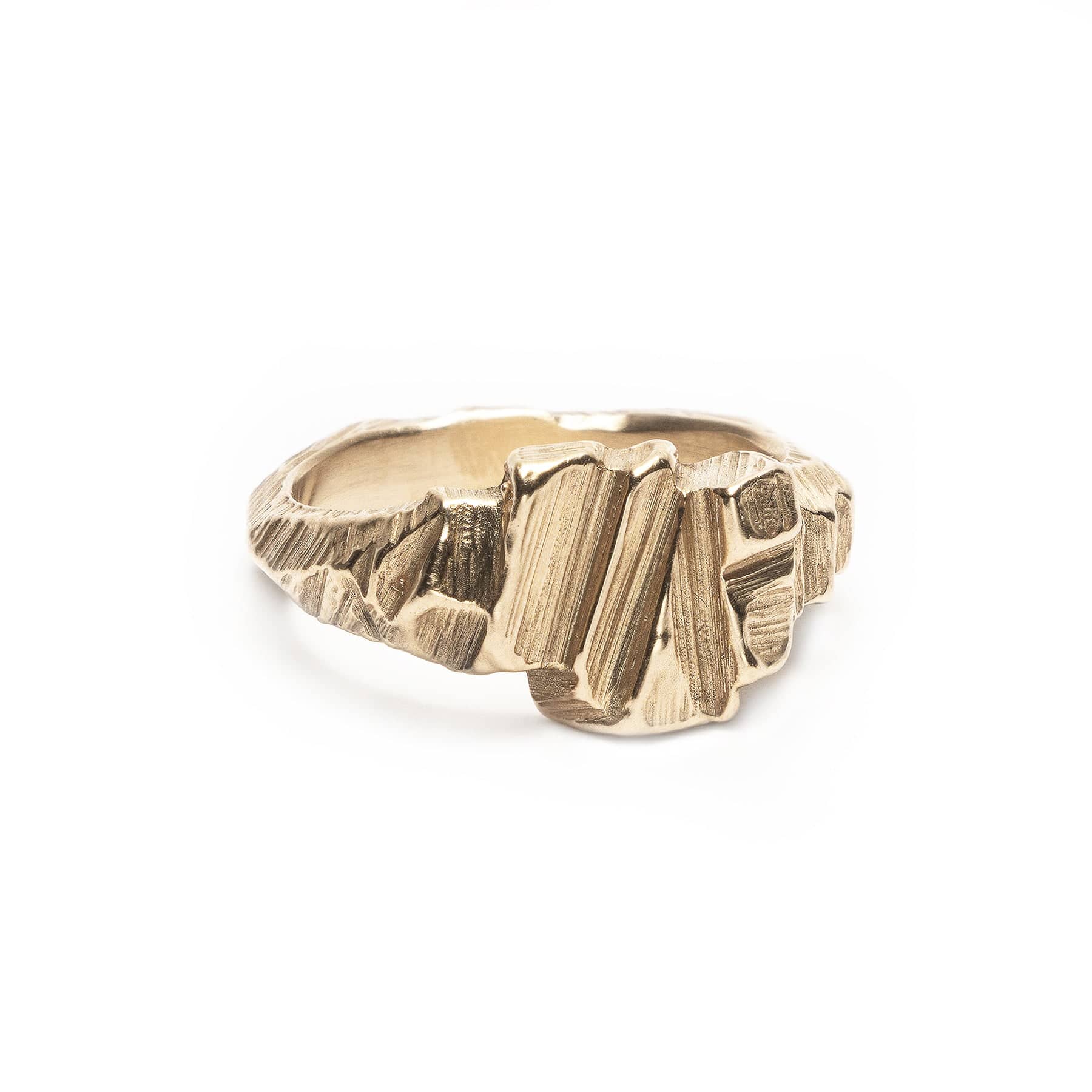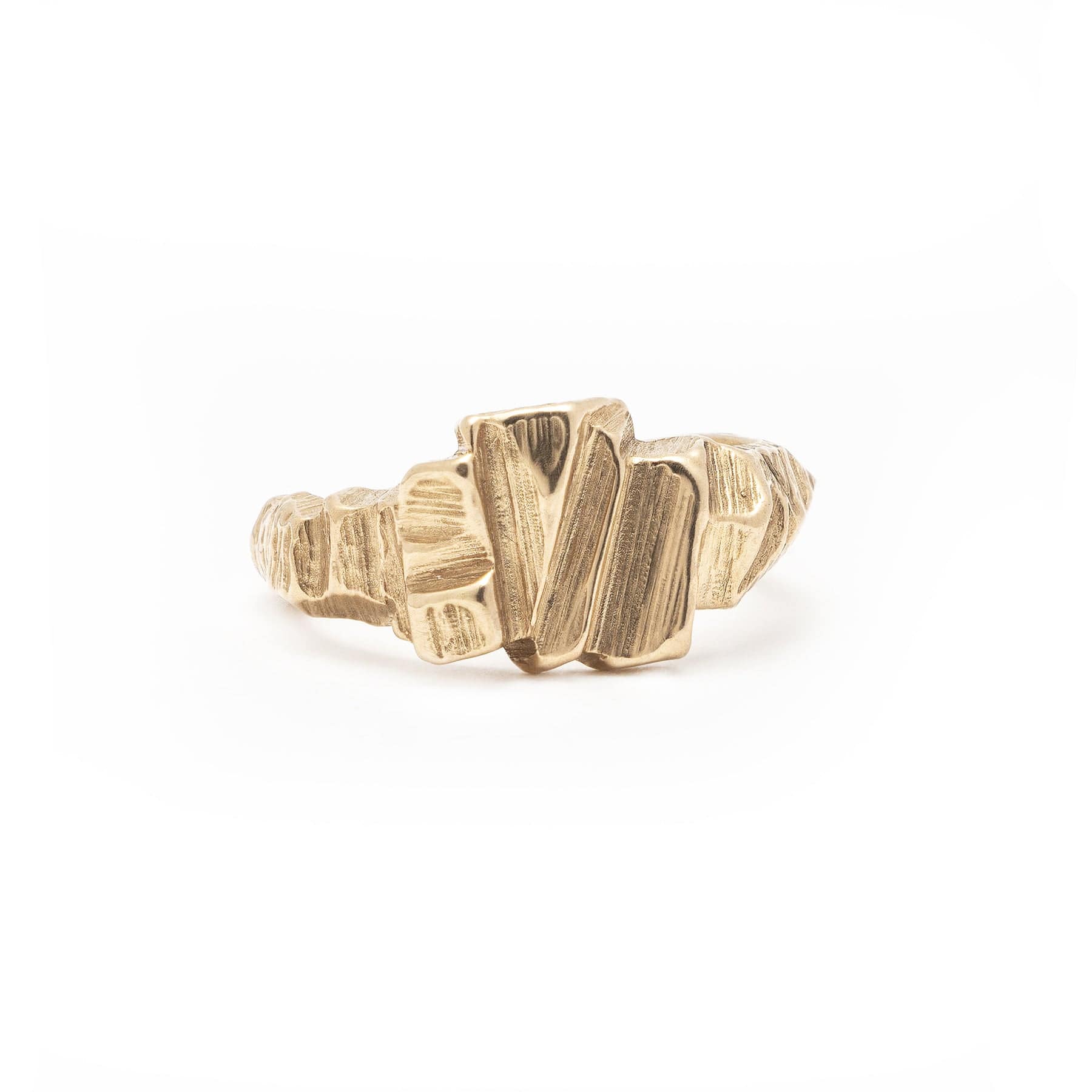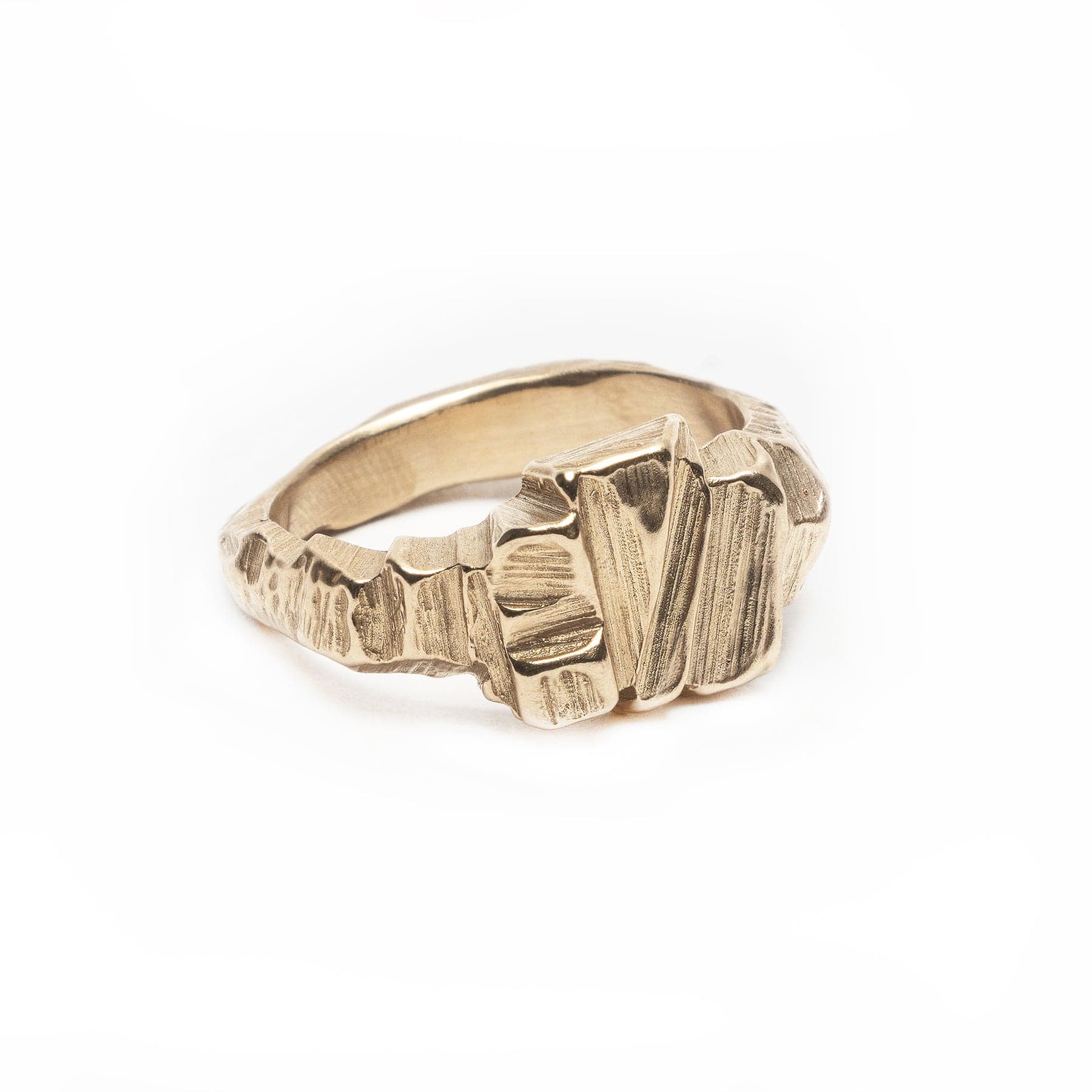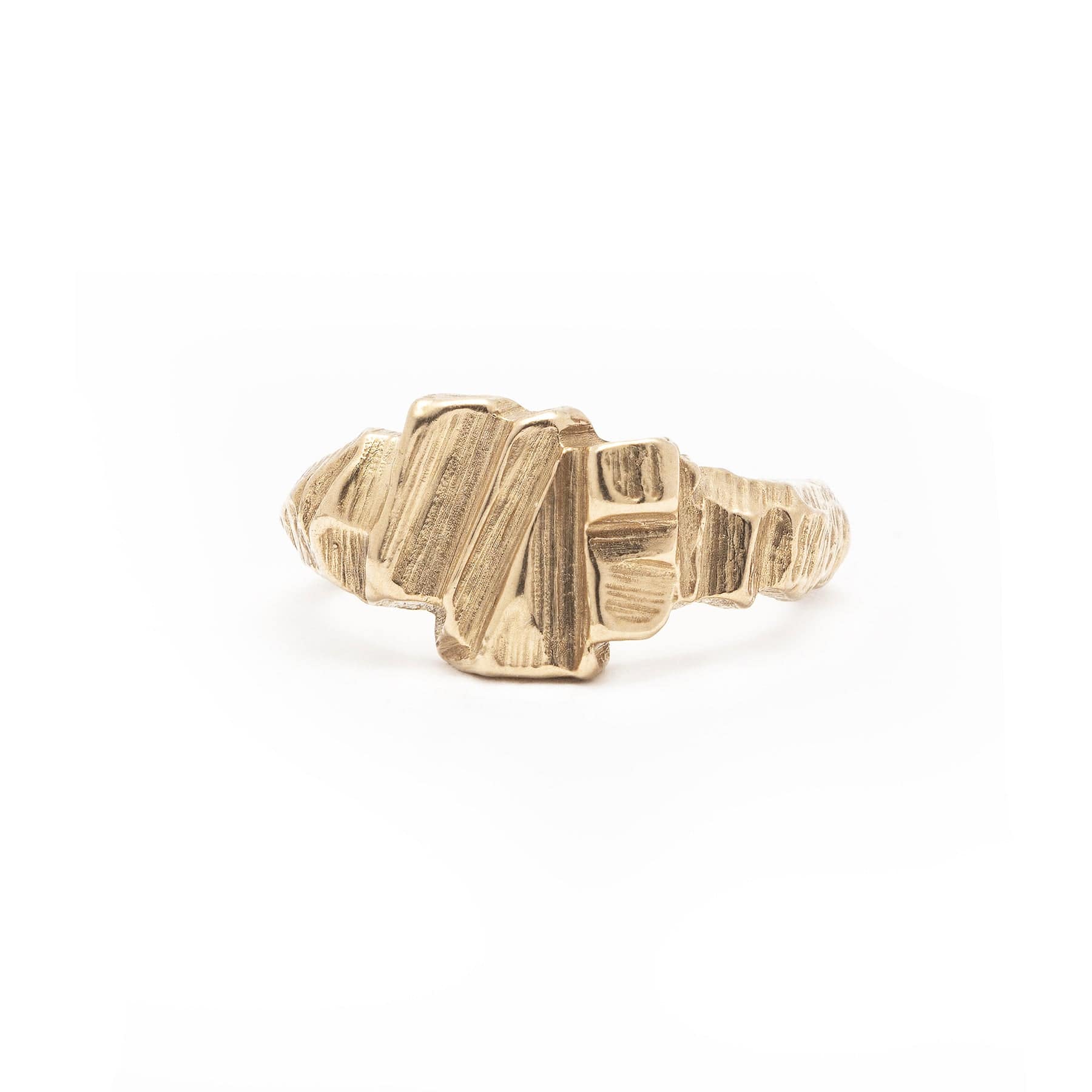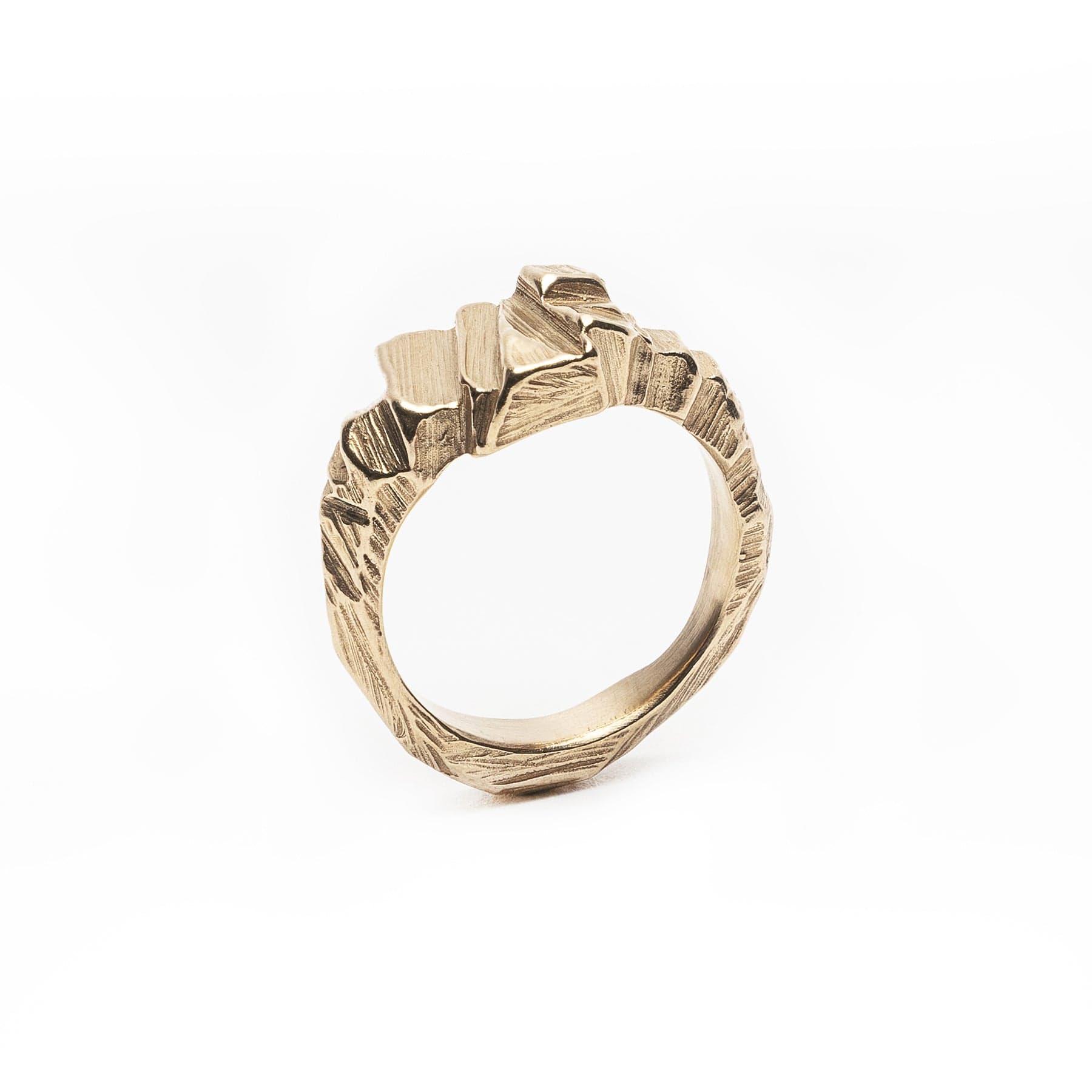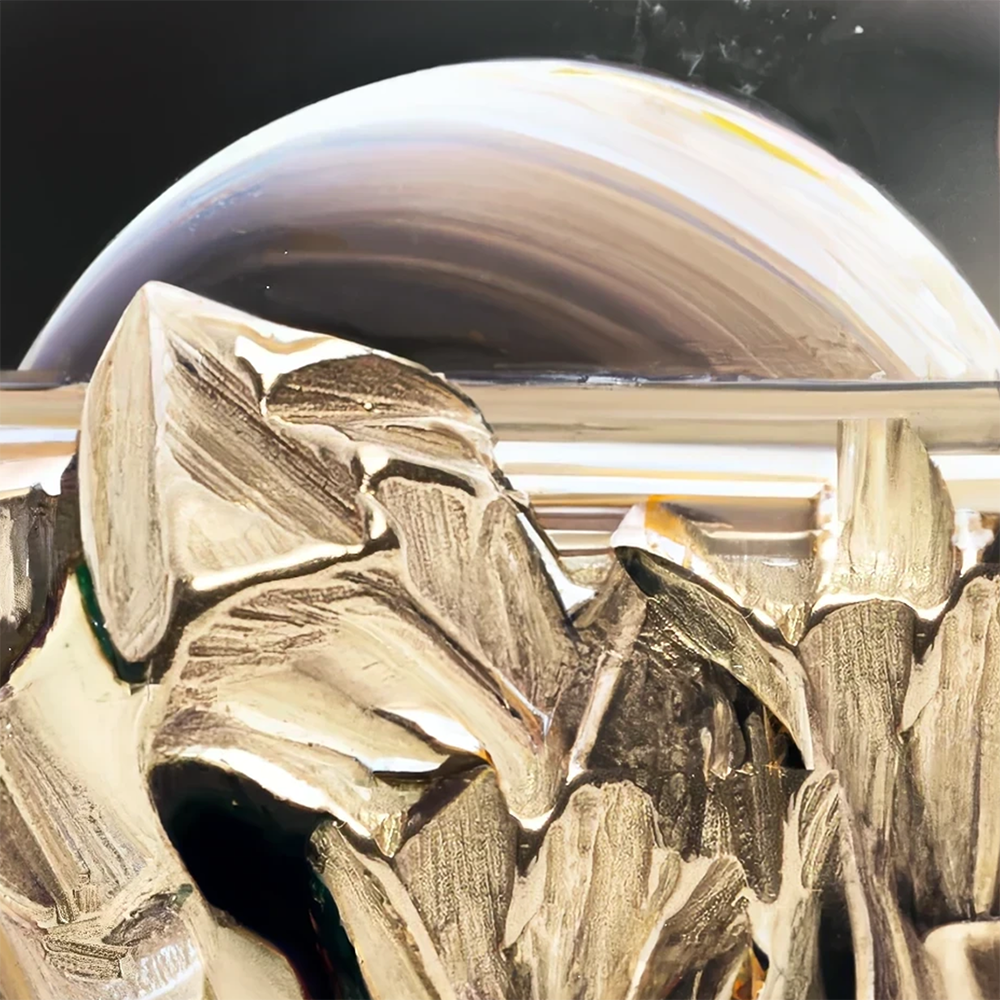 ---
The Aeon 03D ring in the Aeon Sequence is a stunning example of the interplay between organic and technological design elements.

Each ring in this collection flows and evolves from one to the next, like neural networks, and represents the shared journey of humanity and our evolution technology. Crafted with ethically sourced 14k yellow Fairmined Gold, this piece is a powerful statement about the endless possibilities that the future holds and the importance of our interconnectedness as human beings.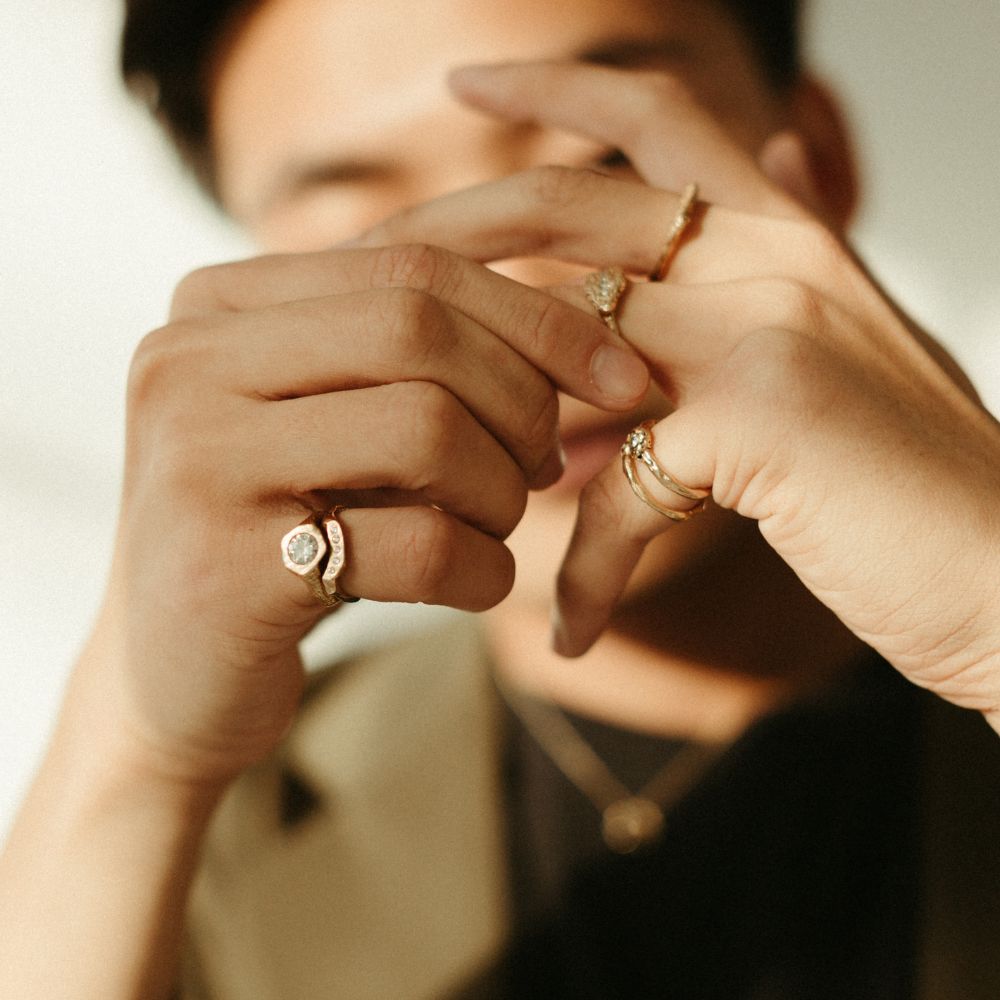 Find your ring Size
Dont know how to find your or your partner's ring size?
I'm here to help you along the way, and answer any questions you might have about fit and comfort.
Learn more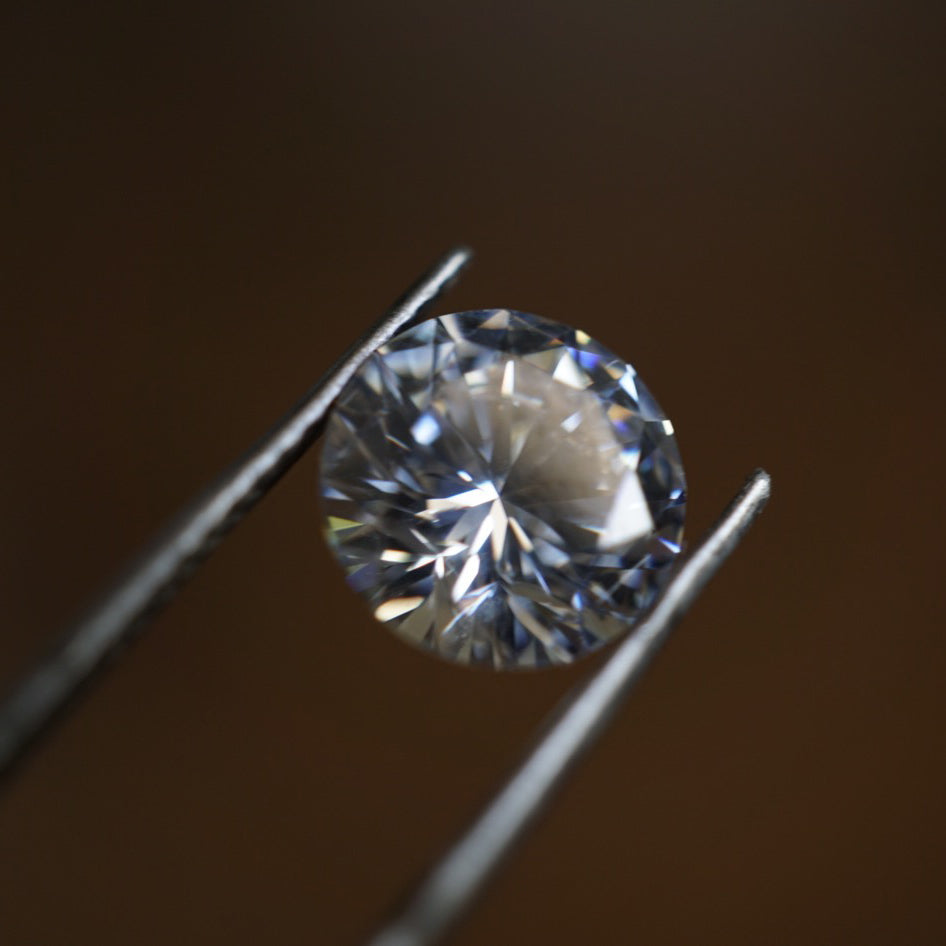 Material Sourcing
Andronyk Studio upholds a commitment to utilizing high-quality materials that are responsibly sourced. Transparency in sourcing plays a pivotal role in the studio's work, emphasizing the importance of tracing the origins and processes behind these materials.
Learn more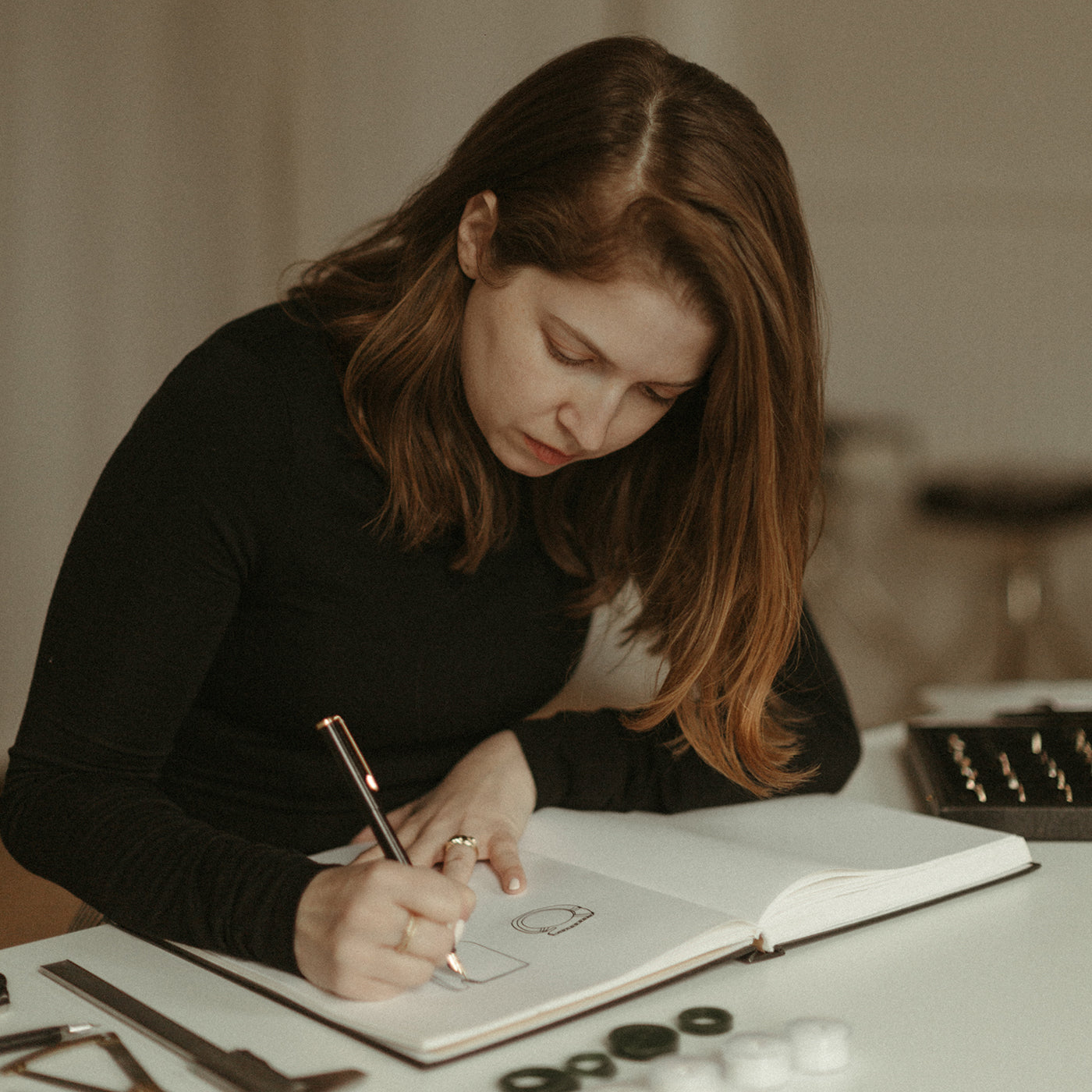 Make an appointment
Have something special in mind?
I'm happy to offer virtual consultations where we can discuss options and styles from the comfort of your home.
Book your appointment