unconventional options
Inspired by the Vastness of the Universe
Crafted with thoughtful texturing for maximum visual interest and designed for comfort, the Infinite Collection embodies the profound depths of the Universe and the boundless nature of love itself.
Within this collection, a range of options caters to diverse preferences. The Callisto showcases a sculptural and mountainous design, making a striking visual statement. Elara offers a contemporary twist on the classic solitaire engagement ring, seamlessly blending tradition with modernity. Completing the collection, the Cygnus presents a graceful and versatile band suitable for both wedding celebrations and everyday wear, ensuring that there's a perfect choice for everyone within this exceptional selection.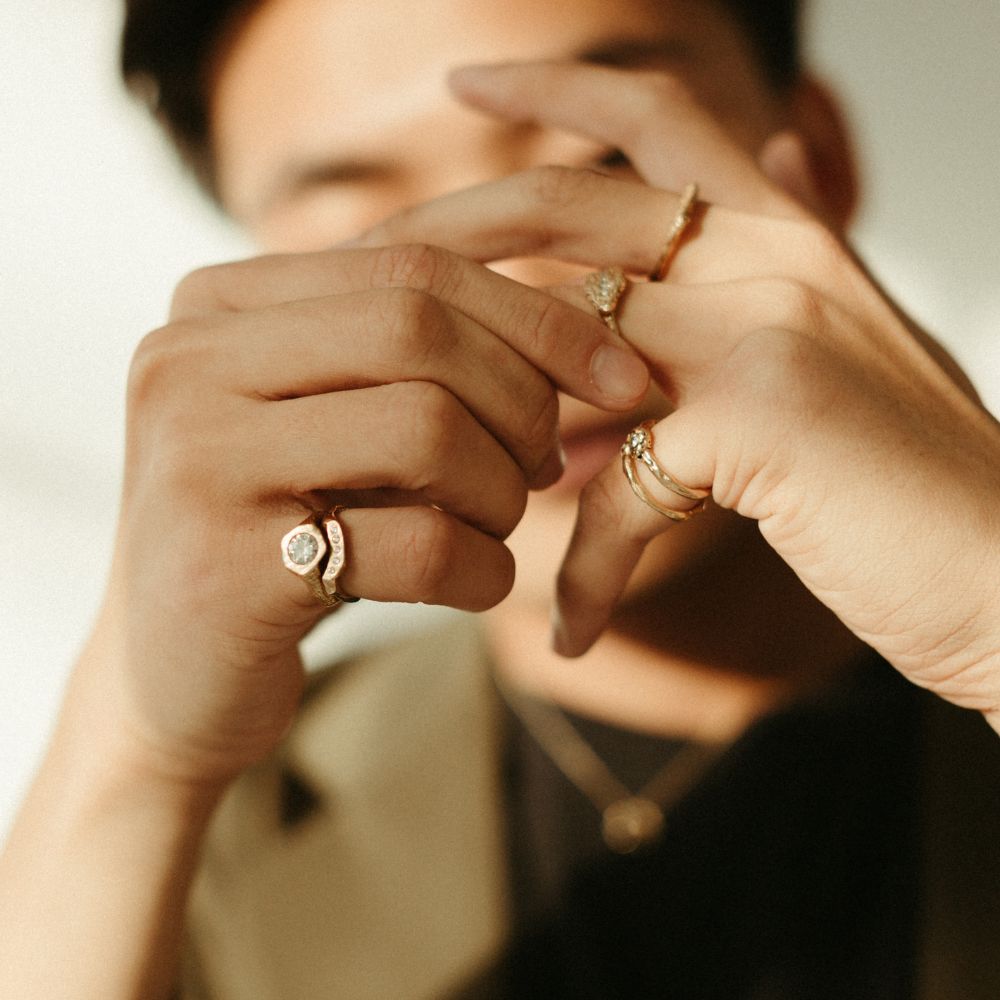 Find your ring Size
Dont know how to find your or your partner's ring size?
I'm here to help you along the way, and answer any questions you might have about fit and comfort.
Learn more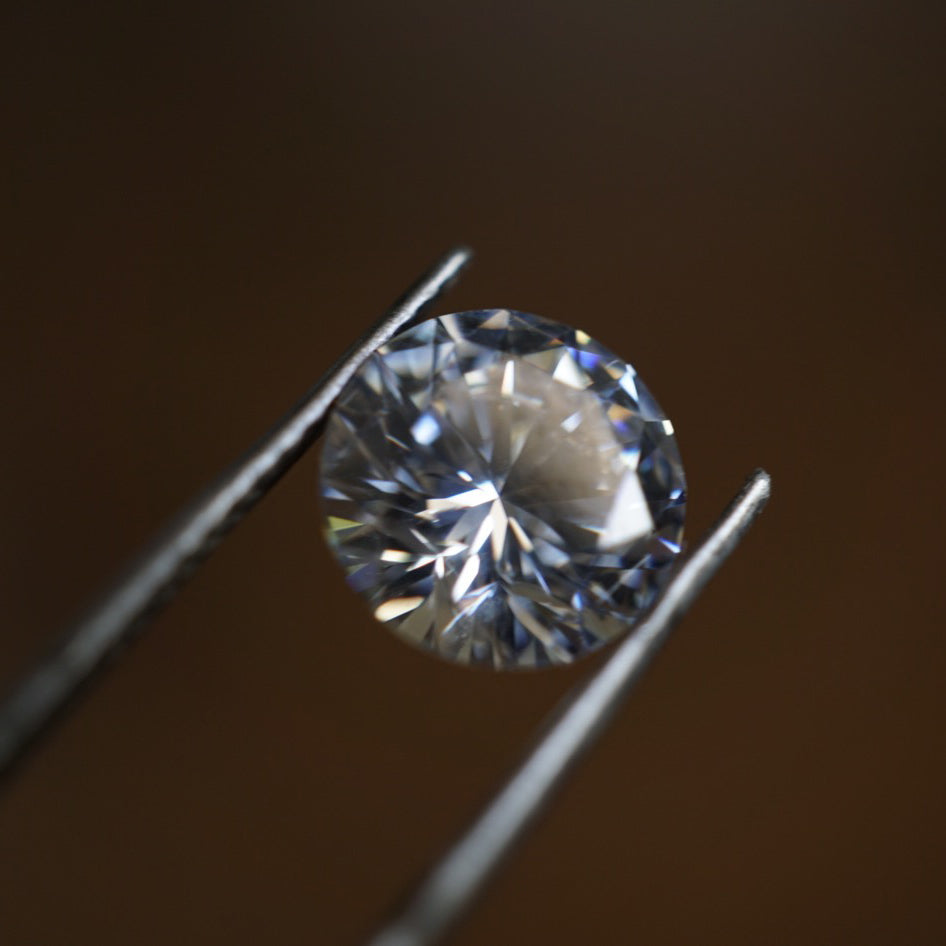 Material Sourcing
Andronyk Studio upholds a commitment to utilizing high-quality materials that are responsibly sourced. Transparency in sourcing plays a pivotal role in the studio's work, emphasizing the importance of tracing the origins and processes behind these materials.
Learn more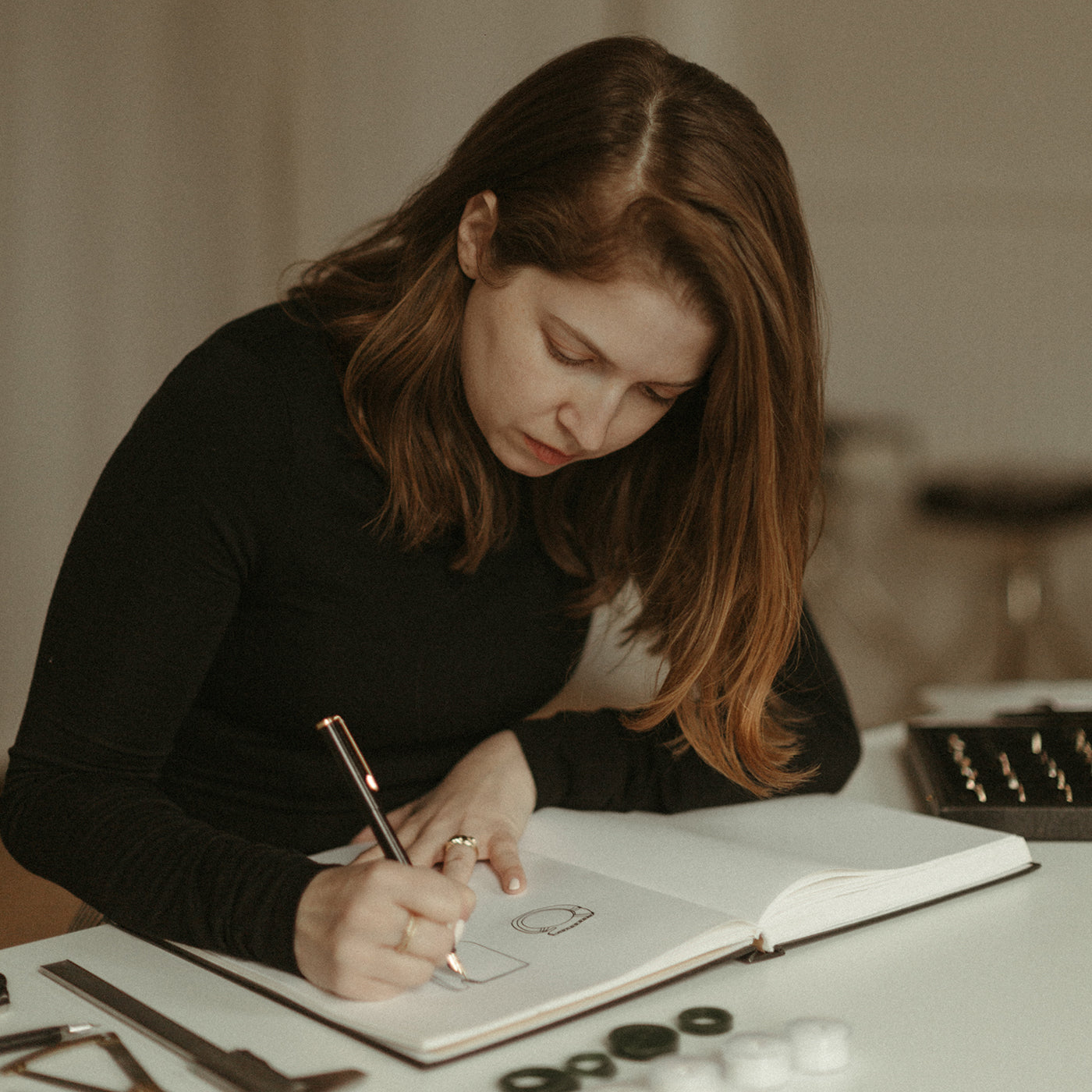 Make an appointment
Have something special in mind?
I'm happy to offer virtual consultations where we can discuss options and styles from the comfort of your home.
Book your appointment