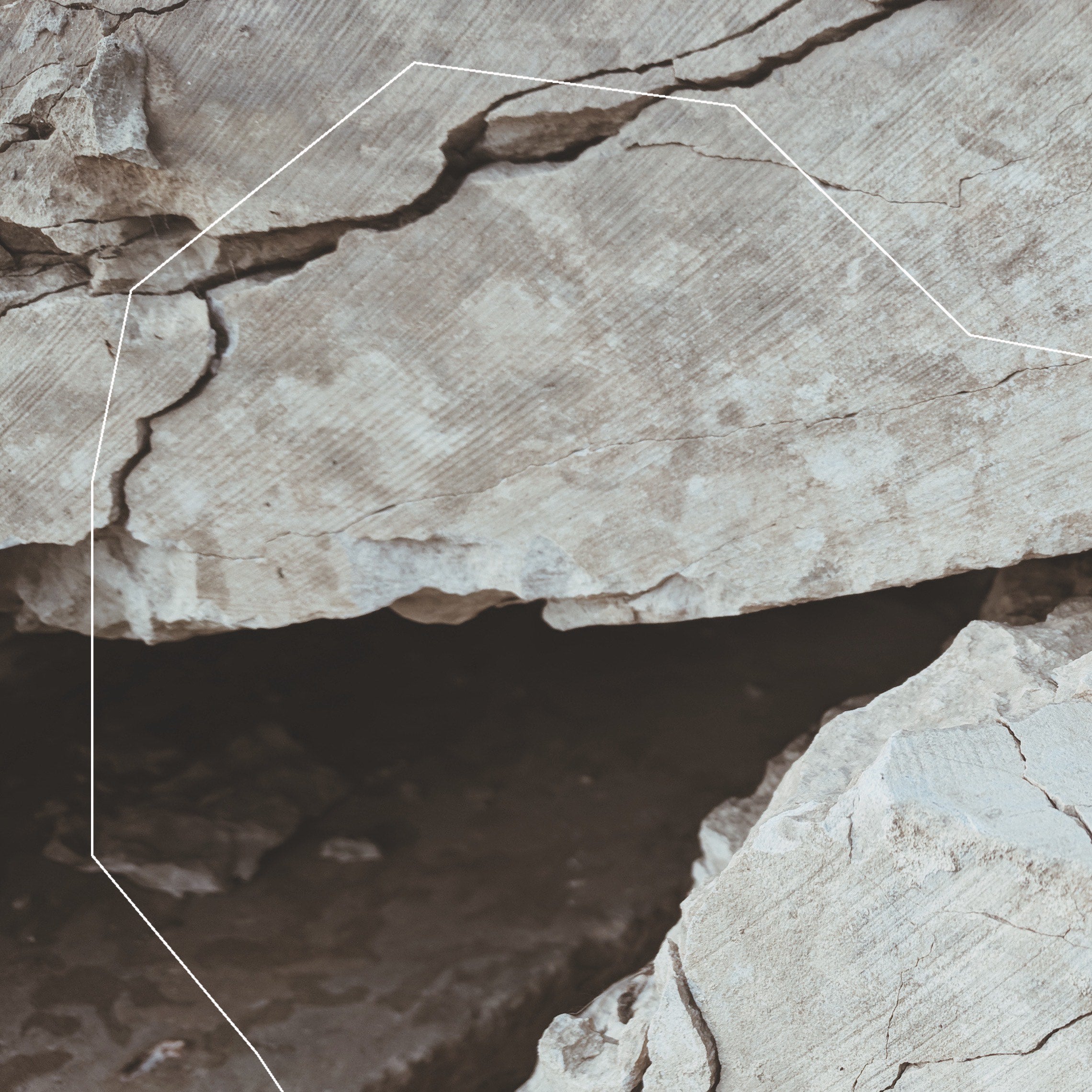 Frequently asked questions
FAQ
If your question isn't covered here, just use the form at the bottom of the page to send me a message. I'm here to assist you every step of the way.
Need help?
Frequently Asked Questions
Sizing
If you're in North America, click here. I will send you a free ring sizing kit, and help you finalize your ring size.

If you're elsewhere, the other most accurate way to get your finger measured is at a jewelry store.

"Print out" paper sizers are not recommended, as they aren't super accurate, and in ring sizing, millimeters count!
Seasonal weather fluctuations can affect ring fit. Cold winter weather can shrink our fingers slightly, making your ring feel a bit loose, while summer weather can make our fingers swollen, causing a ring to feel too tight. This is all very normal and not necessarily when you should get your ring resized. 

There is a $60 CAD charge for resizing. Shipping is the responsibility of the customer, and a $25 CAD return shipping charge will be added to the resizing invoice. Item(s) must be sent in original ring box, with proper packaging and insurance. Any damage due to improper packaging is the responsibility of the customer. Andronyk Studio is not responsible for loss, theft, or customs costs incurred.

If your ring has been resized, there may be slight changes to the texture although we do our best to keep the ring as similar as possible. Any change requests after the resizing can be done so for a separate fee.
Materials
In order to make gold white, it needs to be alloyed (mixed) with another metal. The alloy of choice here at Andronyk Studio is palladium; a high quality, strong, and non-reactive metal. Most other white gold is alloyed with nickel, which some have a reaction to, usually has to be plated to make it bright and shiny, and wears off over time.

Palladium white gold is a beautiful and warm smoky grey, hard wearing, and because it never has to be plated, it will always retain it's color.
A stone's hardness is a big factor in what we use. Diamonds, moissanite, and sapphires are favorites, because they have a high hardness factor and can withstand everyday wear.

Keeping our planet and human impact in mind, stones are hand picked from exclusive and vetted suppliers. Andronyk Studio has an internal classification system for stones. Origin or unknown origin of stones will always be disclosed for each piece on the product page for full transparency.
DESIGN
Everyone. Jewelry is inherently gender neutral. Anyone of any and every gender expression can wear these pieces confidently.

Inclusivity is a core value here at Andronyk Studio.
If you see a piece that you would like a different stone in, or would
like to change the width, that is definitely something that can be done!

Full custom work is taken on a case-by-case basis. To be added to the waitlist for custom work, send a message here!
If you have any gold jewelry, I can assess it and give you a credit toward a new piece.

Unfortunately old gold pieces cannot be used directly into a new piece, as older gold can be heavily soldered, or alloyed with unknown metals, making the finished piece prone to cracking, pitting, and breakage.
Yes! It's always wonderfully sentimental and personal to create a ring from a stone that you have an emotional connection to. Please keep in mind that your stone will have to be evaluated for it's feasibility to be removed from it's existing setting, and set into a new piece.

At the moment, diamonds are the only stones we are able to re-use. We are not responsible for any breakage or for the condition of your stone.
It takes approximately 6-8 weeks to complete a ring from when you order and when a ring size is provided.

Photos and updates are emailed to you along the way, and you'll always know what stage your piece is at, and have opportunities to ask questions!
Shipping, returns, exchanges, warranty
Canada: Free Shipping via Expresspost (approx 3 business days)

USA: Free Shipping Via Fedex (approx 2-7 days depending on customs)

International: $100 flat rate shipping via Fedex, DHL or UPS (approx 5-10 business days depending on customs)
Yes! Andronyk Studio currently accepts Bitcoin (BTC), Ethereum (ETH), Dogecoin (DOGE).

Please contact me to purchase via crypto. Always double check the receiving address. Andronyk Studio is not responsible for transaction fees, lost crypto, or any sending errors.

Andronyk Studio reserves to right to KYC (Know Your Customer), and ask for photo ID for crypto purchases to stay in compliance with AML (Anti-Money Laundering) law.
Within Canada, once shipped, it takes approximately 2-4 business days. Shipping to the US takes approximately 5-7 business days depending upon customs clearance. For International orders, please allow 7-12 days and also allow for time for the package to clear customs.

Please note that you are responsible for any customs fees, duties, or taxes that may incur based on your country's Customs Border Agency.
Every piece is nested in a beautiful branded ring box with letterpressed care card, business card, documentation, and a personalized note. Your beautiful piece is wrapped securely and boxed up twice for extra security, with no mention of "ring" or "jewelry" on the box. Your piece is fully insured for the full journey, with signature required.
Ready to Ship and In-Stock Pieces:
We gladly accept returns for our ready to ship and in-stock items. If, within 3 days of receiving your order, you find yourself less than 100% satisfied, please get in touch with us via email. Returned items should be in their original condition, unworn, and returned in the original packaging. However, please ensure proper packaging to prevent damage, as we cannot accept damaged or missing items due to improper packaging. Please note that starting from June 2020, a restocking fee of 10% applies to returned pieces. Additionally, we would like to inform you that Andronyk Studio cannot be held responsible for lost or stolen items during the return process. If any customs fees are incurred during the return process, an invoice for the full amount will be issued.

Made to Order and Custom Pieces:
Please note that pieces that are made to order based on your customizations are not eligible for returns. Our custom process is meticulously designed, involving regular progress updates and client feedback. The transparency and engagement during the custom creation process mean that we are unable to accept returns for these items.
Yes! Exchanges are possible for ready to ship and in-stock pieces, allowing you to receive full credit.

These exchanges are exempt from any restocking fees, providing you with flexibility in choosing the perfect piece that resonates with you.
Andronyk Studio has a one-year warranty.

What Your Warranty Encompasses:

Defects in Materials or Workmanship

In the unfortunate event that a defect in materials or workmanship becomes evident, rest assured that you will be made whole. Repairs or replacements will be made to maintain the integrity of your treasured piece.

What's Not Covered:

Normal Wear and Tear: While your jewelry is meant to accompany you on life's journey, normal wear during intended usage isn't covered under the warranty. Natural wear is part of its story, and the design is intentionally textured so small scratches and texture wear create character in your piece.
Neglect or Accidental Damage: Neglect, excessive wear and tear, or accidental damage is beyond the scope of the warranty.
Third-Party Repairs: To preserve the integrity of your warranty, it's important that repairs or services are conducted in-house. Repairs or alterations performed by another jeweler will unfortunately void your warranty.

Navigating the Warranty:

Whether you're within or outside the warranty period, I'm always here to assist you with resizing and repairs.

For jewelry care tips, click here.
Customer Service
Because of its unique design and sculptural texture, the pieces from Andronyk Studio are crafted to embrace the small scratches that naturally come with everyday wear, much like the way leather develops a beautiful patina over time. As you wear the ring, it'll gradually become a reflection of your journey. However, to ensure its enduring aesthetic, quality, and integrity, here are some steps to keep in mind:

◾ For the utmost care of your jewelry, it's best to remove it before bedtime, engaging in cleaning, swimming, manual labor, athletic activities, or even venturing into hot tubs, saunas, the ocean, or the pool.

◾ Excessive wear and tear, as well as exposure to harsh chemicals and high temperatures, could potentially impact the metal, settings, and gemstones.

◾ To maintain your Andronyk piece's impeccable appearance, a soft toothbrush, mild soap, and lukewarm water are all you need to gently eliminate any unwanted dirt and grime.
More questions?
Contact
Still have questions? Drop me a line and I'm happy to help!