Made in Canada by Jeanie Andronyk
Otherworldly objects for extraordinary humans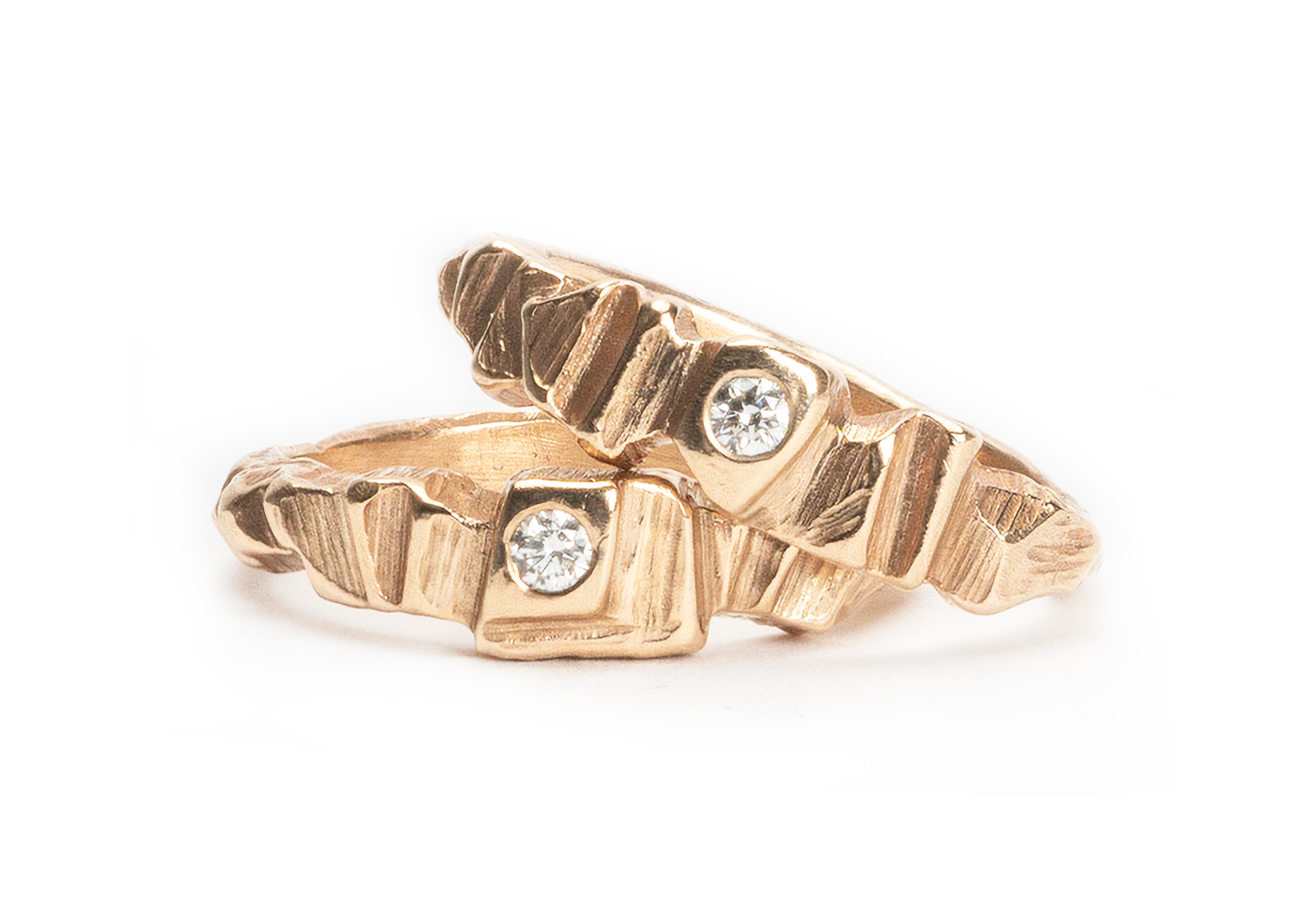 NEW COLLECTION
THE AEON SEQUENCE
Introducing The Aeon Sequence, an ongoing collection symbolizing the interconnected evolution of humanity and AI through seamlessly designed, responsibly crafted rings, each complemented by a unique Digital Asset (NFT).
Explore the Sequence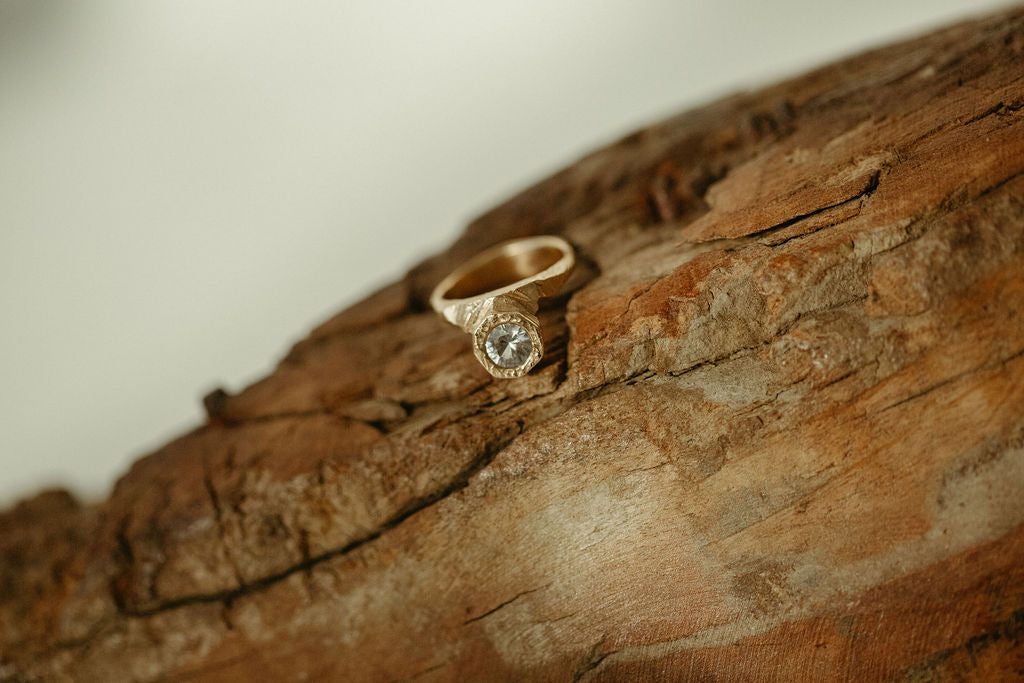 Stylishly scifi
An homage to the Unconventional
Jeanie Andronyk's sculptures and rings walk the line of futuristic and ancient, anthropomorphic and inanimate, drawing connections to geological formations, science fiction, dreamscapes, and the natural world.
Shop Ready to Ship Pieces
About the Artist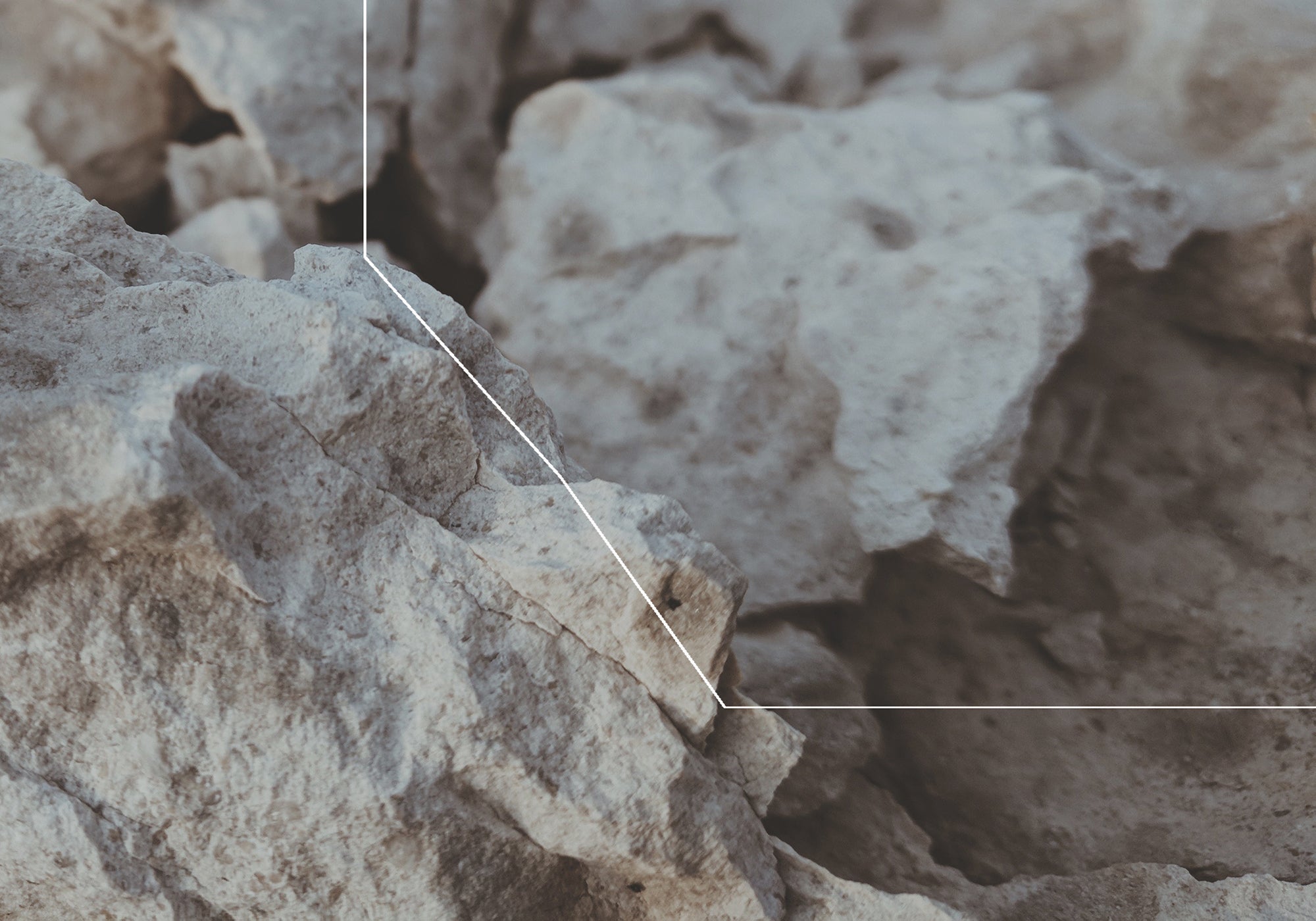 responsibly sourced
The materials
Andronyk Studio prioritizes the use of premium materials that have been sourced transparently, ensuring that your jewelry not only reflects a commitment to the present but also nurtures a responsible path for the future.
With a mindful approach, Andronyk Studio harmonizes the elements of quality, responsibility and integrity in each step of the creative process.
Learn more about sourcing and materials
The collections
Delve into the Andronyk lore
Each collection unveils a distinct narrative intricately woven into the textures, shapes, and designs of the pieces. The jewelry subtly pays homage to science fiction, seamlessly blending influences from planetary geology, the universe, future artifacts, and exploring new frontiers.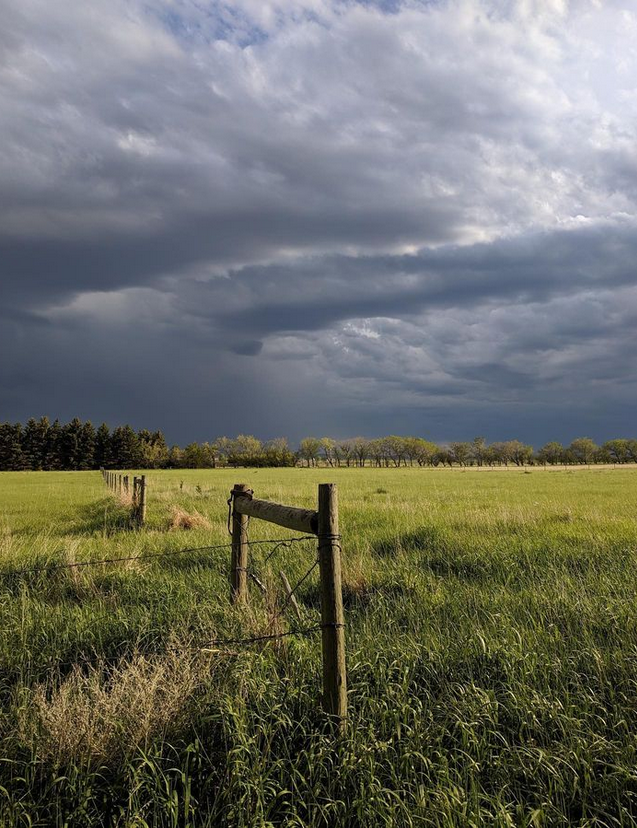 Made in Canada
The studio is located in the serene grasslands of rural Saskatchewan, Canada, where hard work and slow living informs the way the pieces are made.
Learn More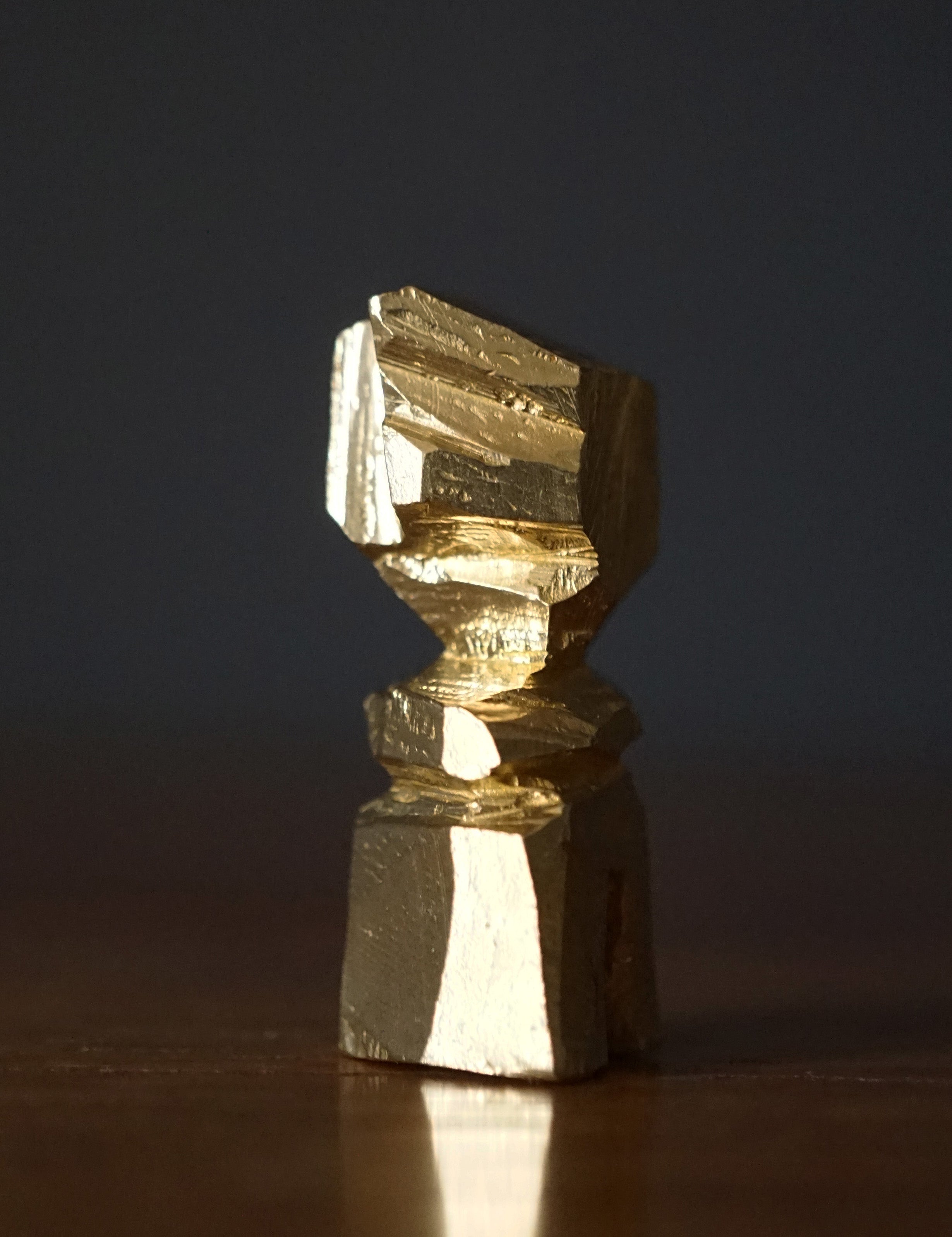 Sculpture
Andronyk Studio is home to both jewelry and sculpture. Adorn your space with otherworldly objects; both practical and artful, made with bronze and clay.
Discover the work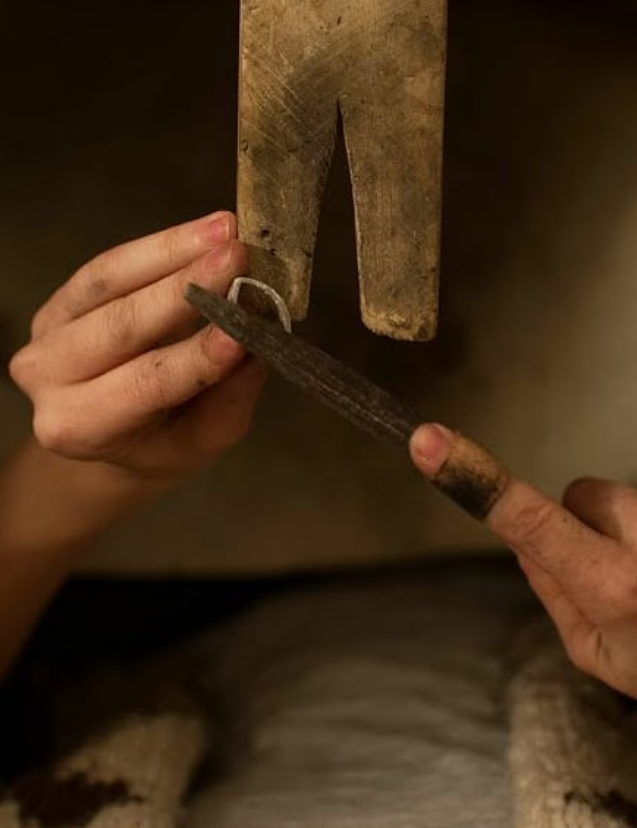 DeSign
Each piece is meant to be solid, high quality, comfortable, and sculptural; wearable art for your body. It is Andronyk Studio's mission to be inclusive, and create pieces that are genderless.
Learn more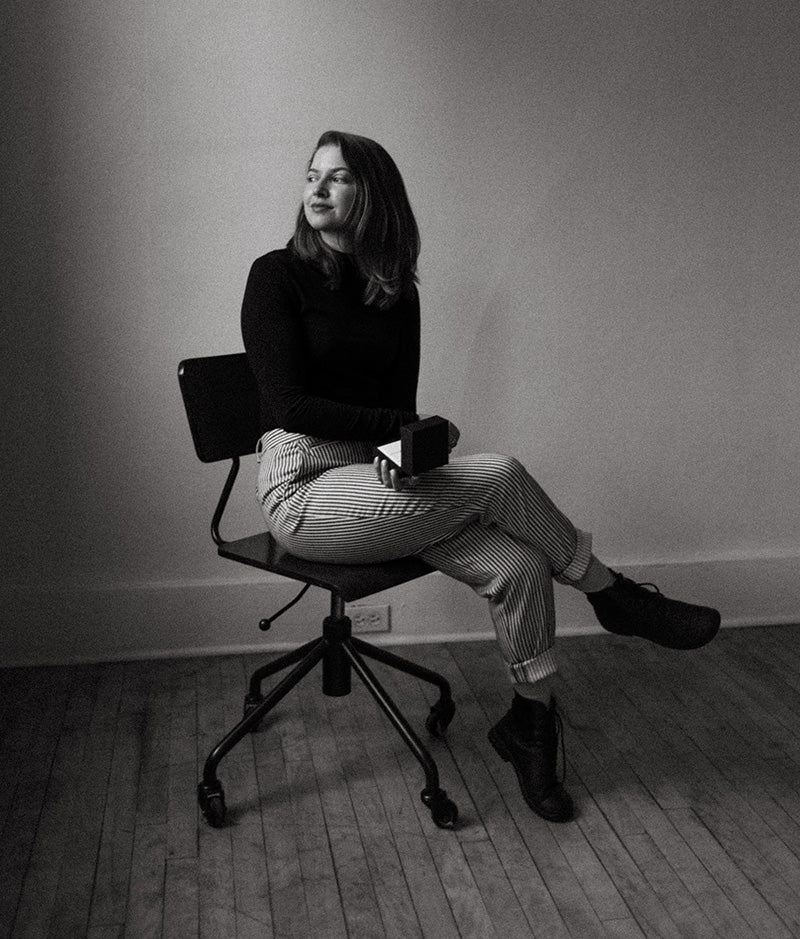 Meet Jeanie Andronyk
In my farm studio, I am able to express my love of the basic elements to create sci-fi inspired pieces. My specialty is jewelry that has perfectly imperfect lines that fall somewhere between ancient and futuristic, organic and architectural, delicate and substantial. Each shape and hand-carved surface is made to be complex, yet simple at the same time.
Not sure where to start?
testimonials
What people are saying
I own two pieces from Jeanie, and they are so lovely. I wanted to celebrate myself with these rings and they are just perfect! The process to order was easy, and she kept me updated on the progress of my pieces as she was creating. My left hand looks great with her unique and fabulous artwork!
Jeanie's work has always resonated strongly with us, and her customer service and friendliness makes us feel heard and cared for. Since the beginning of our relationship, 10 years ago, Jeanie has been able to capture our love in both the custom and ready made pieces she offers. Every piece of her jewelry we have collected is a memory that we
cherish.
Working with Jeanie was a pleasure. She provides incredible customer service and is always there when I have any questions. I've been wearing pieces from her for over 8 years (including my engagement ring), and they are all incredible quality and absolutely gorgeous.
Jeanie was a pleasure to work with, professional and swift. Oh and did I mention I am delighted with how the rings turned out, they are totally gorgeous!
I got a ring designed and made for my wife and it was everything I could have dreamed it to be! Jeanie was easy to work with, creative and delivered a real heartfelt and personal touch to the whole experience.